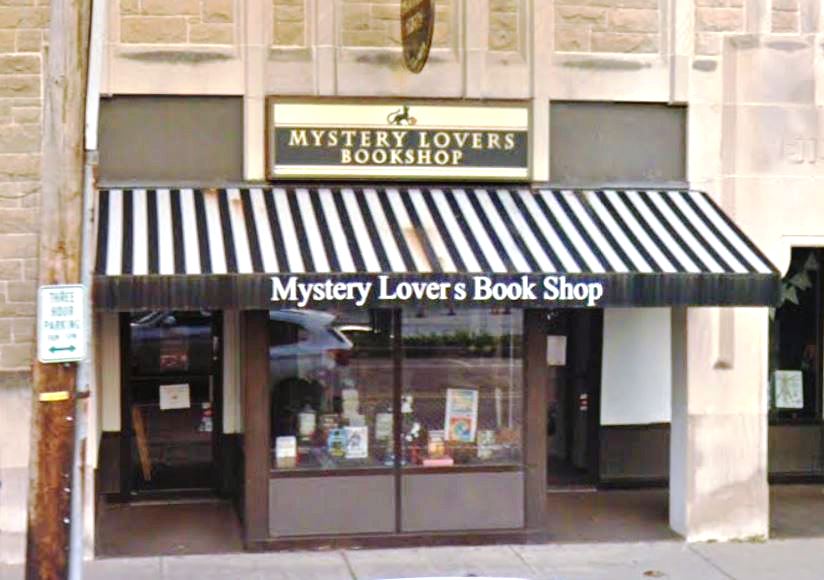 Mystery Lovers Bookshop in Oakmont, Pa., is for sale. Owners Natalie Sacco and Trevor Thomas, who purchased the store in 2015, announced in an e-mail to customers and community members this week that due to "changing family circumstances and new plans for the future," they are putting the bookstore up for sale.
"First of all, we'd like to thank you for all of your support," wrote Sacco. "Trevor and I always talk about how lucky we are to be a part of two great communities--the Oakmont community, which we are proud to call home, and the literary community--especially here in Pittsburgh. We have received endless support, words of encouragement, and have enjoyed our time with all of you!"
Thomas and Sacco said that their only requirement for a successor is that they be "passionate about books and the Mystery Lovers community," and assured customers that while the search for a buyer is in progress, "not much will change and all events will take place as scheduled."
Mystery Lovers was founded in 1990 by Richard Goldman and Mary Alice Gorman, who sold the store in 2012 to Laurie Stephens, a bookseller and former librarian. In 2015, Sacco and Thomas purchased the store from Stephens. In addition to mysteries and thrillers, the store sells nonfiction books and has a strong children's section.
For more information, contact Natalie Sacco at natalie@mysterylovers.com.