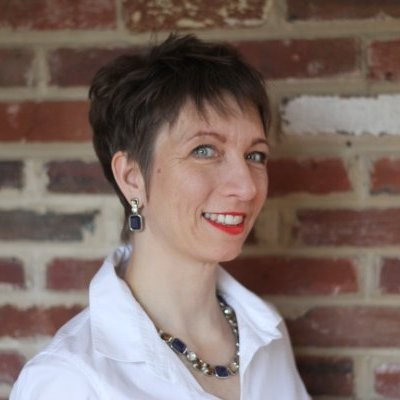 Helen Hendricks
"We're seeking out books that can represent all kids," said Helen Hendricks, founder of Stories Like Me, a multicultural and multilingual children's bookstore that will make its debut as an online-only store later this year. "We've got a mission to fulfill that."
While her goal is eventually to open a traditional bricks-and-mortar store in the Fairfax, Va., area, Hendricks will begin by selling new books exclusively online. She plans to carry children's titles in English, Spanish, French and German, with Arabic and Korean added at some point, and will focus on a single initial genre: fairy tales.
Hendricks explained that she and her two daughters, Elsie Campbell Hendricks and Imogen Campbell Hendricks, with whom she registered the Stories Like Me LLC brand, chose that genre deliberately, because many folk and fairy tales began as parts of oral traditions around the world and many of the stories have a "timeless quality" to them that helps transcend cultural boundaries.
"The books need to be both mirrors and windows," Hendricks said. "Every child should be able to see himself or herself reflected, but also have a window into another culture and another world."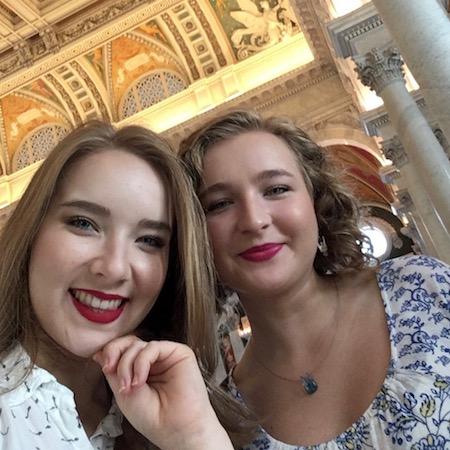 Elsie Campbell Hendricks and Imogen Campbell Hendricks
When it comes to selecting the initial list of fairy tales that Stories Like Me will stock, Hendricks said that it's been a "labor of love" on the part of herself and her daughters, one of whom is a linguist and one of whom is a writer and editor. With their help, she's done extensive online research to find titles that match their set of criteria, which include diverse books that are beautifully designed and illustrated. And once she's found titles, she's been working on how to source them, which in some cases might be easy through U.S. distributors and wholesalers, or might require her to order direct from foreign publishers.
"People have said to me, 'you can't possibly compete with Amazon,' " recounted Hendricks. "We're not going to try to compete with Amazon. We're going to sell a very specific genre and really curate a collection of books that will reflect every child."
Hendricks pointed out that although the store's primary audience will be children, there are plenty of adults "who really appreciate the genre itself," and might want to buy them for their own collections. She said: "It's not just children who love beautiful books and writing and illustrations."
The exact shape of the opening inventory is yet to determined. Hendricks said she isn't sure whether the store will have many versions of five or so fairy tales or around 30 fairy tales with a handful of versions each. The inventory also won't consist exclusively of classic fairy tales; she pointed to The Bravest Princess: A Tale of the Wide-Awake Princess by E.D. Baker as a title she'll stock from the beginning. And once the online store is up and running, Hendricks hopes to do pop-up events and partner with various organizations in the Fairfax community.
"It matters hugely to me that we do this in the community," she said.
When asked for how long she's wanted to open a bookstore, Hendricks replied by saying, "30 years," and went on to explain that several things came together at once that inspired her to start a bookstore now and also have its focus be on diverse children's books. The first was that with one of her daughters just graduated from college and the other currently in college, she felt that it was time to do something meaningful for the Fairfax community and really "put down roots."
The second was that as part of her day job as a project manager for a national education nonprofit, Hendricks has been involved in a year-long study on diversity, equity and inclusion in education, the results of which have "opened her eyes" in such a way that she feels "impelled to take action." And finally, her eldest daughter wrote her thesis on fairy tales, looking at stories that have been translated across three languages. Discussing the "folkloric basis" of fairy tales with her daughter, she said, got her "really inspired."
Hendricks expects that as the store grows, she'll gradually expand the inventory, but stressed that "it will always be curated through the lens of diversity, equity and inclusion." --Alex Mutter