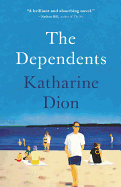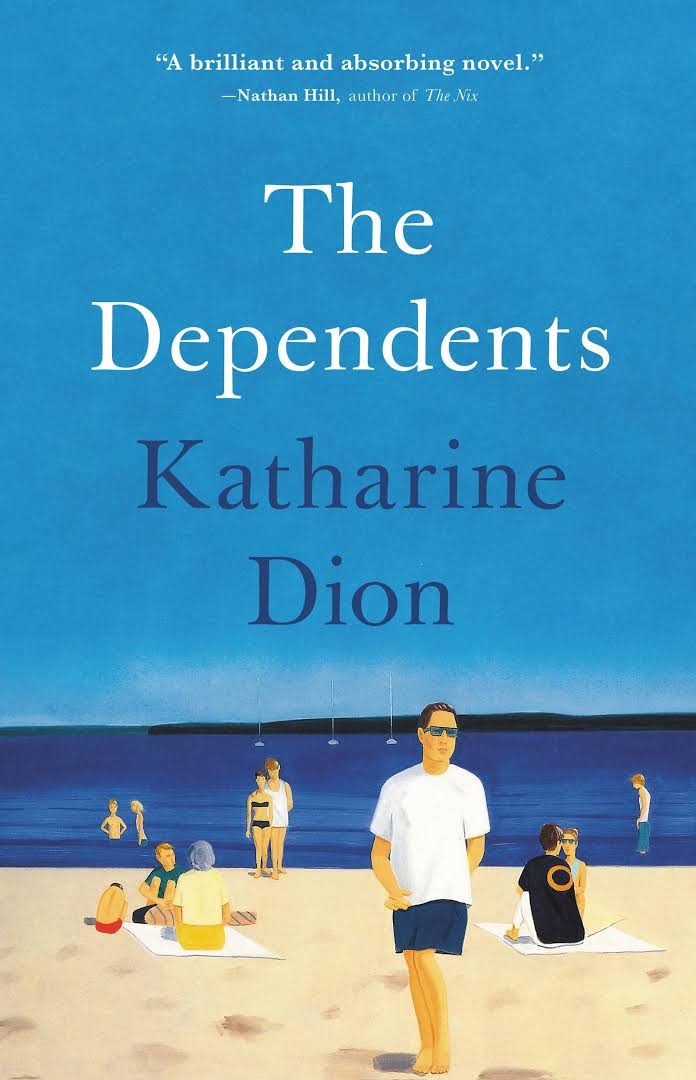 Katharine Dion's first novel, The Dependents, takes readers back to that high school standby play Our Town. Instead of Thornton Wilder's Grover's Corners, however, it plays out in the small former mill town Colton, N.H., where Gene Ashe is grieving over the death of his wife of 49 years from a post-knee surgery blood clot. Moody, forlorn, immersed in memories, Gene is looking for some sign that his rather humdrum life and marriage with Maida provided the happiness he had anticipated when he was a young man.

Gene wanders the streets of Colton alone, browses Maida's clothes and their household furnishings and reminisces about family summer vacations at their close friends Ed and Gayle Donnelly's lake house. He lets his intrusive California daughter, Dary, take over the funeral arrangements. Fearing that his and Maida's lives didn't add up to much, the best he can muster for her eulogy are four words: "something definite was lost."

Dion, an Iowa Writers' Workshop graduate and MacDowell Fellow, dexterously captures the warp and woof of small-town life. Through Gene's reflections on his past, readers learn of his smug, savvy college friend Ed's tutoring of him in the ways of dating and seduction--and introducing him to Maida. She hesitantly accepted his proposal, observing: "You're quiet, you're pleasant-looking, and you're kind to me." Once married, Ed and Gene and their wives became closer as they shared holidays and child-raising.

A physician, Ed had the money, the lake house, the world travels and his own contractor on call to handle the frequent upgrades to their house. Gene, however, took money from his father-in-law to buy a small retail shoe store which he dutifully managed for decades until it failed, like the mills--a victim of online shopping. While he imagined his customers "buying shoes at three in the morning in darkened rooms glowing sickly blue," he justified his life's work by reminding himself that at least "he had given people the opportunity to own a piece of craftsmanship they could use."

Living alone as a bereft widower in failing health, he reluctantly hires a caretaker--at Dary's insistence. When Adele enters his world, Gene finds welcome assistance as well as companionship. After a brief ill-fated romance with her, he seeks time to himself over a few winter weeks at the Donnellys' lake house reading Ed's college copy of Anna Karenina and pondering the mysteries of his marriage, his daughter, his friendship with Ed and the coming end of his life.

Though shaded in the melancholy of a lonely aging man, The Dependents is luminous in the telling. Like Wilder, Dion sensitively and humanely uncovers the ambiguities of life as manifested in the world of a small New Hampshire town. Gene assimilates these ambiguities and, in the end, understands "that the life he'd had--the defective one plagued with uncertainty and misunderstanding--this was the one he wanted after all." --Bruce Jacobs, founding partner, Watermark Books & Cafe, Wichita, Kan.

Shelf Talker: Katharine Dion's singular debut is a polished tapestry rich in character and insight.