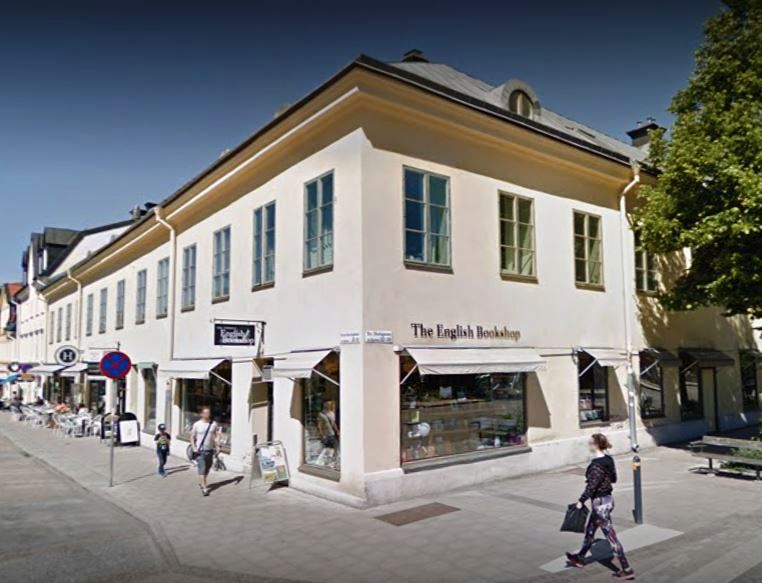 "This is the world's best bookstore and it's in Uppsala, Sweden" was the headline for the Local Sweden profile of the English Bookshop, this year's pick for the London Book Fair's International Excellence bookstore of the year, which put the "community bookshop in a small Swedish city firmly on the map."
"We have around 13,000 titles, but every book is hand-picked," said owner Jan Smedh. Whether they were recommended it by a customer, publisher, or they found it at a book fair, "we could tell you something about all of these books.... The idea is to be the most physical bookshop there is."
In describing his regulars, Smedh noted: "People would assume that most of my customers are expats, but 90% are Swedes who read for pleasure in English. Of all ages, from 13 to 92.... It's about a general love of the English language. We see ourselves as a country that is internationally minded."
The Local Sweden wrote that Smedh "is quite modest about it, but the English Bookshop is a remarkable success story. Let alone international prizes, it is impressive to shift hundreds of books a week in an age of Amazon and e-books. Perhaps the Instagram generation have returned to physical bookshops partly for their aesthetic. 'Yes, and what's more, books are about identity,' Smedh muses, 'they say something about who you are.' "
He added: "My philosophy in life is aggressive optimism--nobody is going to tell me something is impossible."