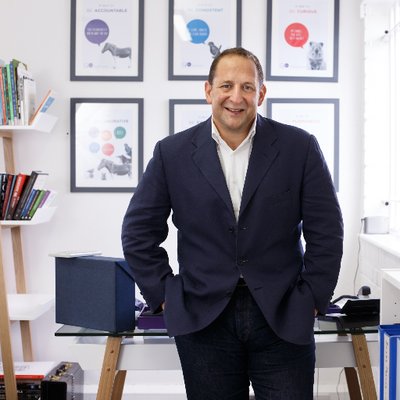 Marcus Leaver
Marcus Leaver has resigned as CEO of the Quarto Group. Chuk Kin Lau, "newly-appointed to Quarto's board last week after a boardroom coup," will act as interim CEO, the Bookseller reported. Last Thursday, Quarto founder Laurence Orbach was "re-appointed as executive chairman of the illustrated publisher following a shareholder revolt, six years after he was ousted as chairman and chief executive of the company."
"I thank Marcus for his considerable achievements over the last five-and-a half years," Orbach said. "He has raised Quarto's profile within the industry. The continued output of very high-quality books is a testament to Marcus's leadership and an impressive demonstration of the strengths of Quarto's talented employees. Quarto remains focused on producing great books for its readers during this period of managerial transition and we look forward to moving the business forward and build upon its strengths."
Lau is executive director of the Lion Rock Group, a printing firm, and has a 27% stake in Quarto. He was appointed to the board along with Orbach, who owns 20%, at last week's annual general meeting. At that meeting, the Bookseller wrote, "four non-executive directors were axed from the company."