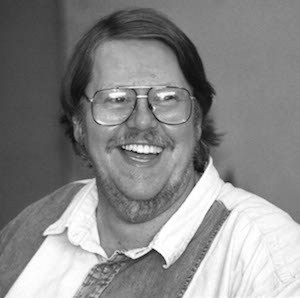 Gardner Dozois
Gardner Dozois, the author and editor whom Tor called "a vital and beloved member of the science fiction and fantasy community" who "shaped contemporary science fiction and fantasy," died on Sunday. He was 70.
Dozois was the founding editor of The Year's Best Science Fiction anthologies and editor of Asimov's from 1984 until 2004. His editorial work earned more than 40 Hugo Awards, 40 Nebula Awards and 30 Locus Awards, and he was awarded the Hugo for Best Professional Editor 15 times between 1988 and his retirement from Asimov's in 2004. In 1977, Dozois wrote an in-depth look at the fiction of James Tiptree, Jr., and a novel, Strangers, which was published in 1978. Two of his stories, "The Peacemaker" and "Morning Child," won the Nebula Award for Short Story in 1983 and 1984, respectively. In 2001, Old Earth Books published Being Gardner Dozois: An Interview by Michael Swanwick, in which Dozois and his friend and collaborator Swanwick discussed his career in fiction.
He also collaborated with George R.R. Martin on a series of themed anthologies, including Songs of the Dying Earth, a tribute anthology to Jack Vance's Dying Earth series; Old Mars, an anthology featuring retro stories about Mars; Dangerous Women, whose stories revolve around female warriors; and Rogues, a genre-spanning anthology. Dozois was inducted into the Science Fiction Hall of Fame in 2011.