From corporate superheroes like America Chavez, Midnighter and Sera to characters from independent comics like Jo, Molly and Mal from Lumberjanes, Kim Q and Kim D from Kim & Kim, and Lord Ballister Blackheart and Sir Ambrosius Goldenloin from Nimona, we can all look forward to comics with amazing LGBTQ+ characters. With Pride Month coming up in June, here are four more comics fitting that description. So, read the column, then read some Stand Up Comics!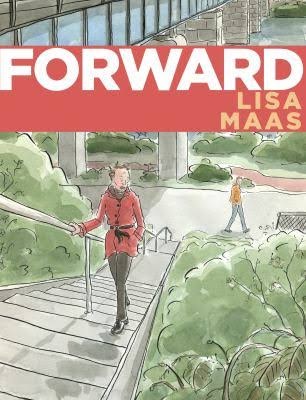 Forward by Lisa Maas (Arsenal Pulp Press, $18.95, 9781551527222)
How do you move forward after your partner has passed away? This is the question Ali is asking herself 10 months after the death of her wife. She feels an attraction to other people (Rayanne specifically), but she doesn't know how to reconcile that with the occasionally overwhelming sadness she feels for her dead partner. Toward the end of the book, Ali speaks with her friend and says she doesn't feel that she should be moving on yet, and that she doesn't ever want to move on. Why would you ever want to move on from a person who meant so much to you? Who still does?
Forward is a sweet and poignant look at just how hard it is to start over after a traumatic relationship experience. While Rayanne is also a great character, and her gun-shyness to start something new after a terrible relationship four years ago is an important story to tell, she nevertheless ends up taking a back seat to Ali. Ali's grief and her attempts to navigate it are both empowering and heartbreaking, and therefore more resonant.

That said, it's a second reading of the title that gives the most sweetness and even a few laughs: How forward should we be when meeting new people we're attracted to? Ali and Rayanne's stumbling attempts to get to know each other better leads to honest discussions of how to move forward with their relationship. Or if they should move forward at all.

Handselling opportunities: Anybody who's lost a someone close to them and is now looking to move forward. Also, fans of romance.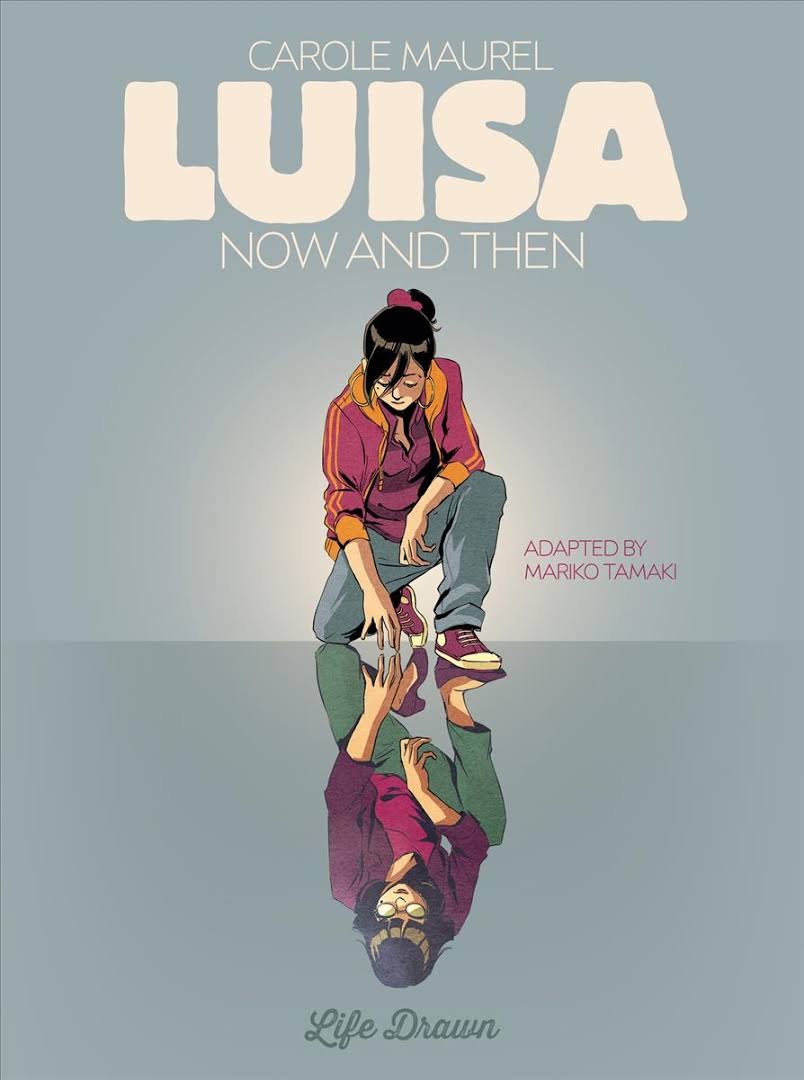 Luisa: Now and Then by Carole Maurel, adapted by Mariko Tamaki, translated by Nanette McGuinness (Humanoids Publishing, $29.95, 9781594656439)
Thirty-three-year-old Luisa photographs food for a living and lives in an apartment in Paris bequeathed by her late aunt. Fifteen-year-old Luisa lives in Le Coudray with her mother and wants to be a fine art photographer. Both of them like girls but are afraid to admit it, even to themselves.

Thanks to some unexplained phenomenon, 15-year-old Luisa ends up in the future and meets 33-year-old Luisa, and they both have to deal with their dreams, desires and self-loathing. Just how Younger Luisa ends up in the future is never properly explained, but her interactions with her older self can be seen as a metaphor for reexamining childhood, and learning how that childhood still affects the present.

Luisa is a well-written character going through a process of self-discovery and acceptance (even if Older Luisa is kind of a jerk), but also of understanding what it means to be an adult who has had to compromise on some of her dreams.

Handselling opportunities: Fans of magic realism and stories where people get to berate their younger selves for the dumb things they used to wear.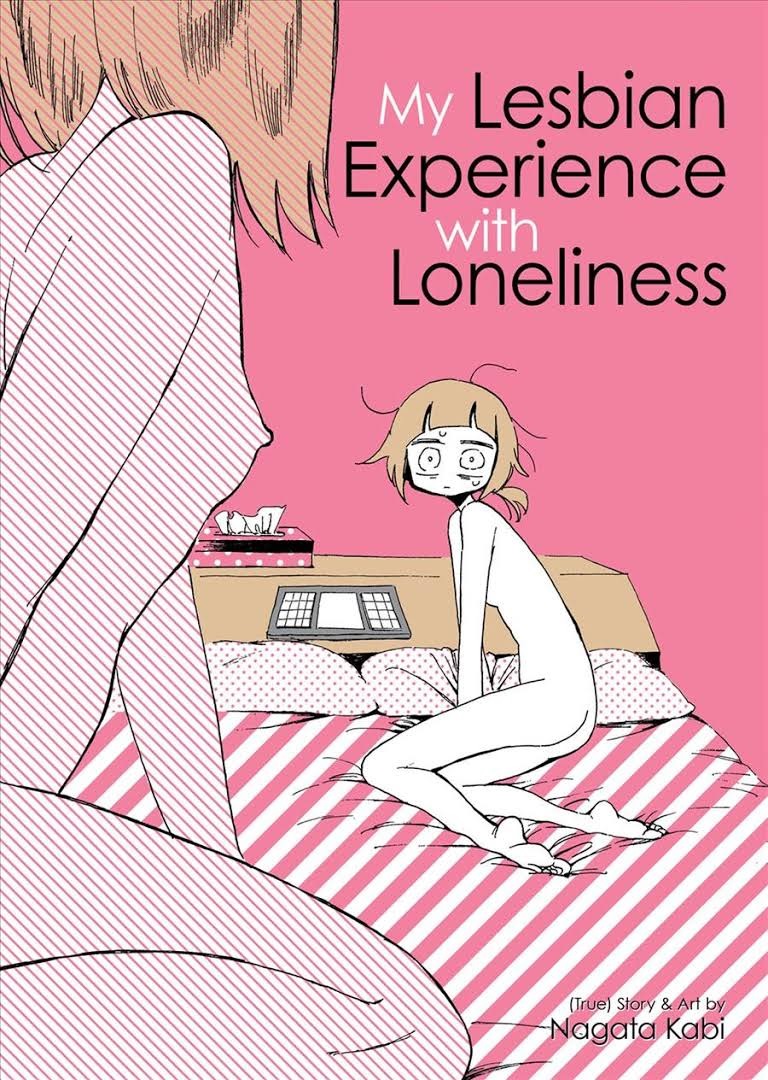 My Lesbian Experience with Loneliness by Nagata Kabi (Seven Seas Entertainment, $13.99, 9781626926035)
Nagata Kabi is not a well person, and she knows this. She suffers from a host of mental problems that she is doing her best to work through. Chief among them is depression, which manifests in a variety of ways, including very low self-esteem and cutting. None of this is helped by the job situation in Japan or by her parents, who mean well but end up feeding her dwindling sense of self-worth.

Readers may gravitate to the "lesbian" portion of the title, but the book is actually about Nagata's loneliness, of which her sexuality is only one aspect. This is especially evident in the scenes with Nagata and her escort, who does her best to please Nagata, but is unknowingly stymied by Nagata's social awkwardness and anxiety.

Nagata's brave autobiography deals with depression, communication and sexuality, and how she (mostly) overcomes or comes to terms with all that so she can love herself and stop seeking approval from others.

Handselling opportunities: Anybody who has ever felt lost, alone and/or alienated, and needs a little help being okay with who they are and what they want, regardless of any external validation.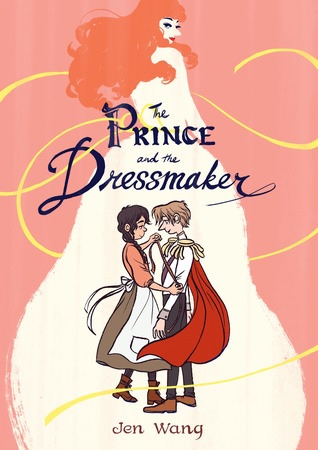 The Prince and the Dressmaker by Jen Wang (First Second, $16.99, 9781626723634)
Prince Sebastian has a secret. By day he is Prince Sebastian of Belgium, but by night he is the fabulous Lady Crystallia, the most fashionable woman in Paris. Of course, his parents don't know any of this and are busy looking for a bride for him, while his new personal tailor, Frances, is making him some of the best dresses he's ever worn.

Sebastian knows he has important duties as a prince, but he knows that isn't all he is. Early in the story, Frances asks him why he wears girl clothes, and he replies, "Some days I look at myself in the mirror and think, 'That's me, Prince Sebastian! I wear boy clothes and look like my father.' Other days it doesn't feel right at all. Those days I feel like I'm actually a princess."

This is a sweet, beautiful story about friendship and family, but also about the fear of discovery. Sebastian spends most of the book afraid of being outed even as he becomes more and more famous as Crystallia, and both he and Frances have to decide what they're willing to give up to keep his secret.

Handselling opportunities: Anybody who likes sweet stories and very likable characters with endings that might make one tear up a bit. --Adan Jimenez