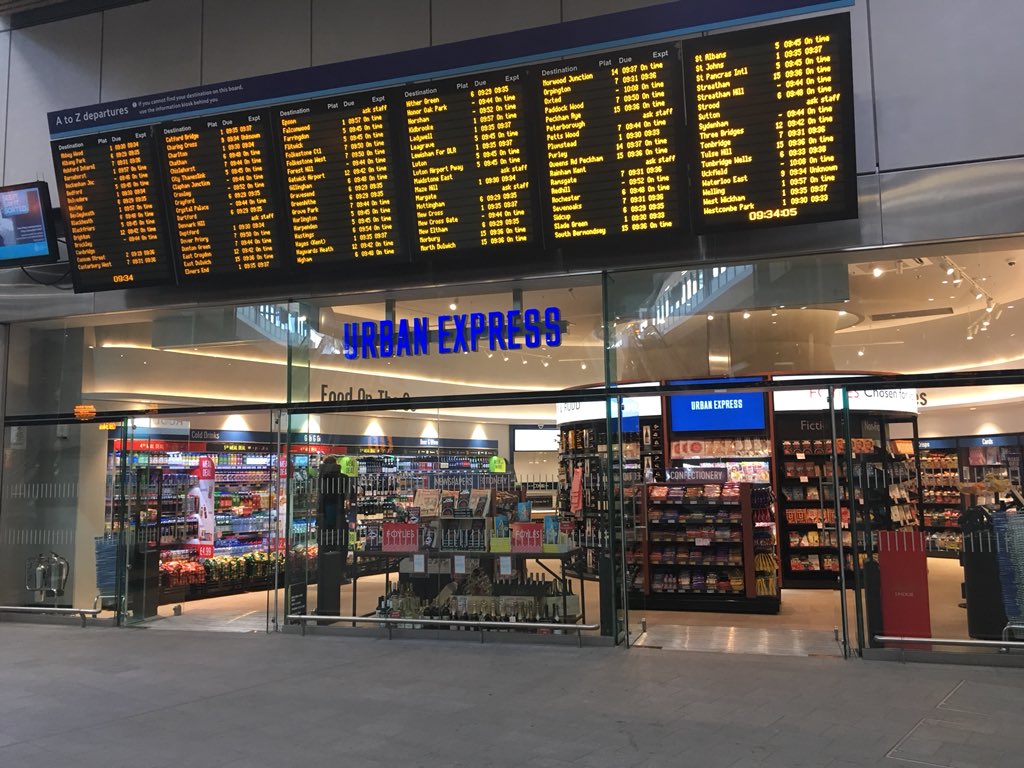 Foyles has partnered with travel-retail company SSP Group to launch the first in a series of stores catering to commuters and travelers, the Bookseller reported. Called Urban Express, the concept store is located in the recently redeveloped London Bridge train station and features a "curated range of 150 titles under the Foyles brand." While no specifics have been announced, more Urban Express stores are expected to open at various travel hubs around the U.K. over the next year.
"This represents a huge opportunity for us in the U.K. and it could be a step-change for Foyles," the company's CEO Paul Currie told the Bookseller. At present Foyles has seven stores in the U.K.
"SSP has recognised there was an opportunity to create a concept store for urban travellers who are generally time poor," continued Currie. "Once commercially proven, the London Bridge store will be the beginning of a significant rolling-out programme for the concept. I think this could potentially represent a national presence for Foyles."
SSP Group operates a variety of traveler-focused shops in airports and train stations around the world and has existing partnerships with companies like Burger King, Starbucks and British sushi chain Yo! Sushi. Kate Swann, formerly CEO of WH Smith, runs SSP Group. WH Smith has dominated the country's "bookselling travel retail market" for "more than a decade," as the Bookseller put it.
The London Bridge Urban Express store is located in the station's passenger waiting area and carries food, wine and other concessions in addition to the 150 Foyles title, which are displayed under the banner "Foyles: Chosen for you." The books are sold at full price and the selection includes adult fiction and nonfiction as well as children's books.
"The selection of books on offer has to work very hard for the space they have," said Foyles head of buying Jasper Sutcliffe. "It obviously won't offer the range of our other shops, but it is a distillation of what makes Foyles 'Foyles' in 150 lines."