The reimagined BookExpo opened yesterday, with a full day of speeches, panels, education sessions, the annual Celebration of Bookselling--and, of course, parties!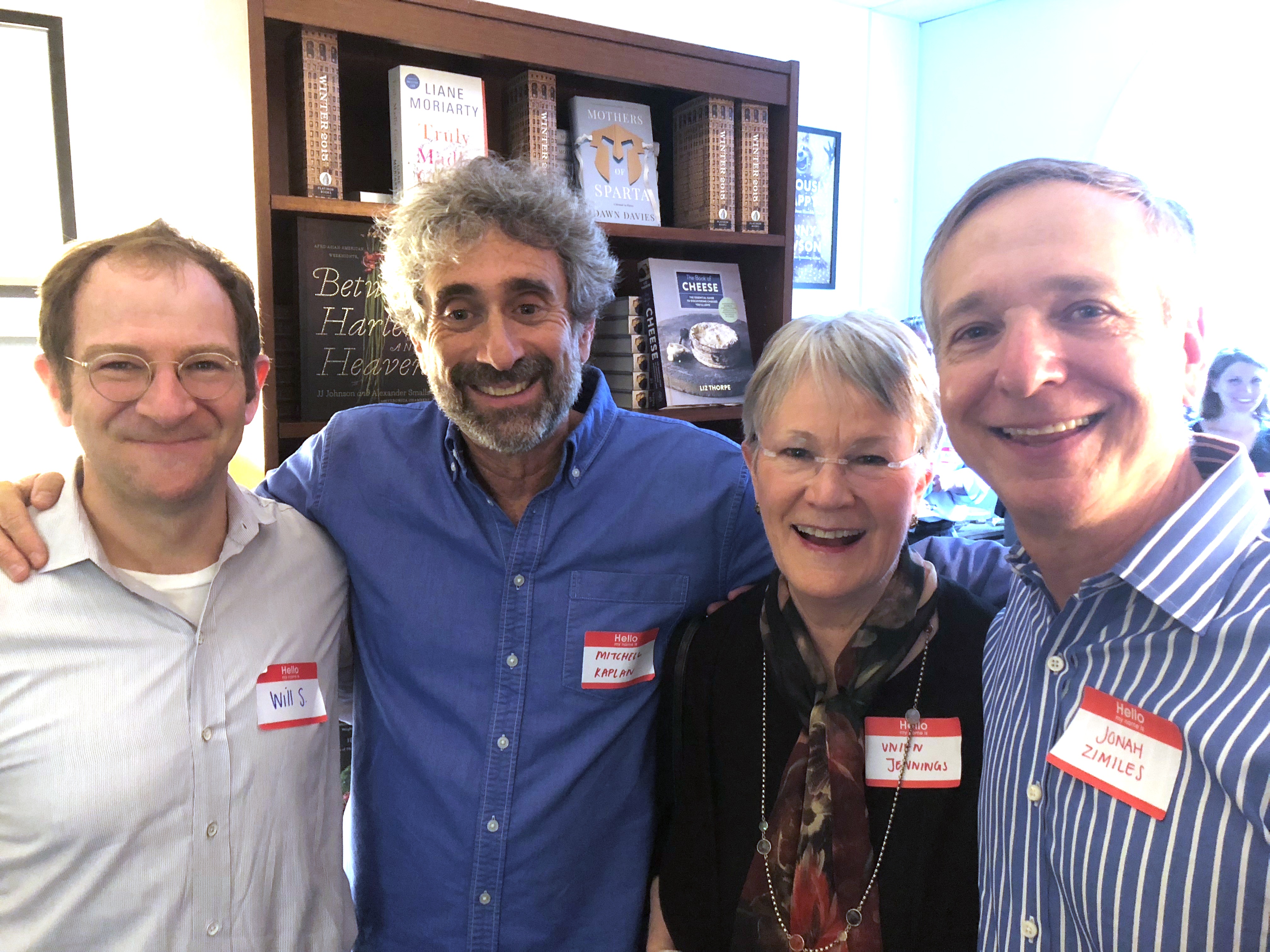 At Flatiron's BookExpo Eve party: Will Schwalbe; Macmillan executive v-p, editorial development and content innovation; Mitchell Kaplan, Books & Books, Miami, Fla.; Vivien Jennings, Rainy Day Books, Fairway, Kan., Jonah Zimiles, [words], Maplewood N.J.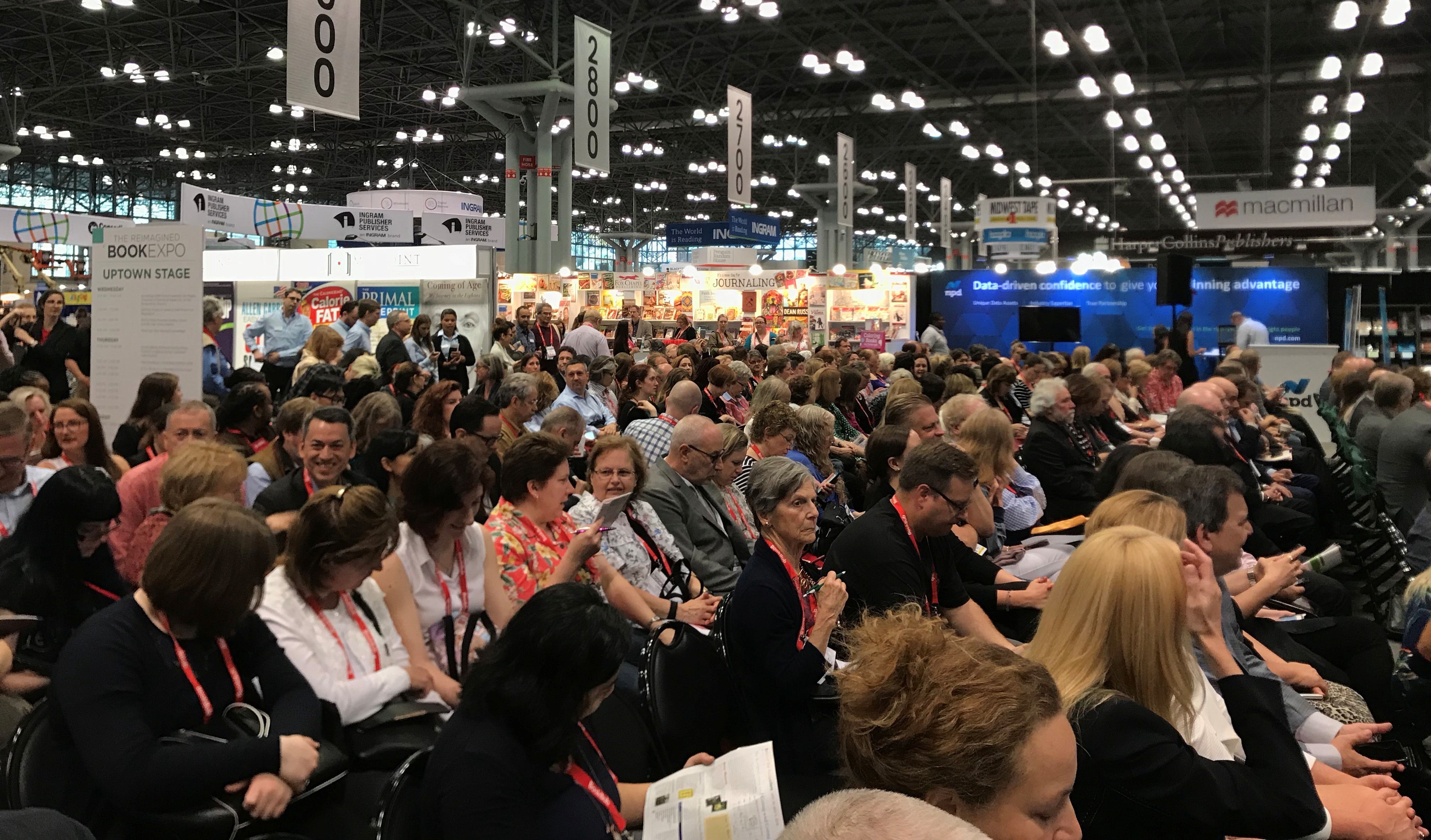 Barnes & Noble executive chairman Len Riggio drew a crowd for his opening address on the first day of BookExpo 2018.
Among the dozens of authors in the ABA Lounge yesterday: Chris Finan, former director of American Booksellers for Free Expression (ABFE), signed his book Drunks: The Story of Alcoholism and and the Birth of Recovery (Beacon); and Adam Silvera, whose new YA novel is They Both Die at the End (HarperCollins).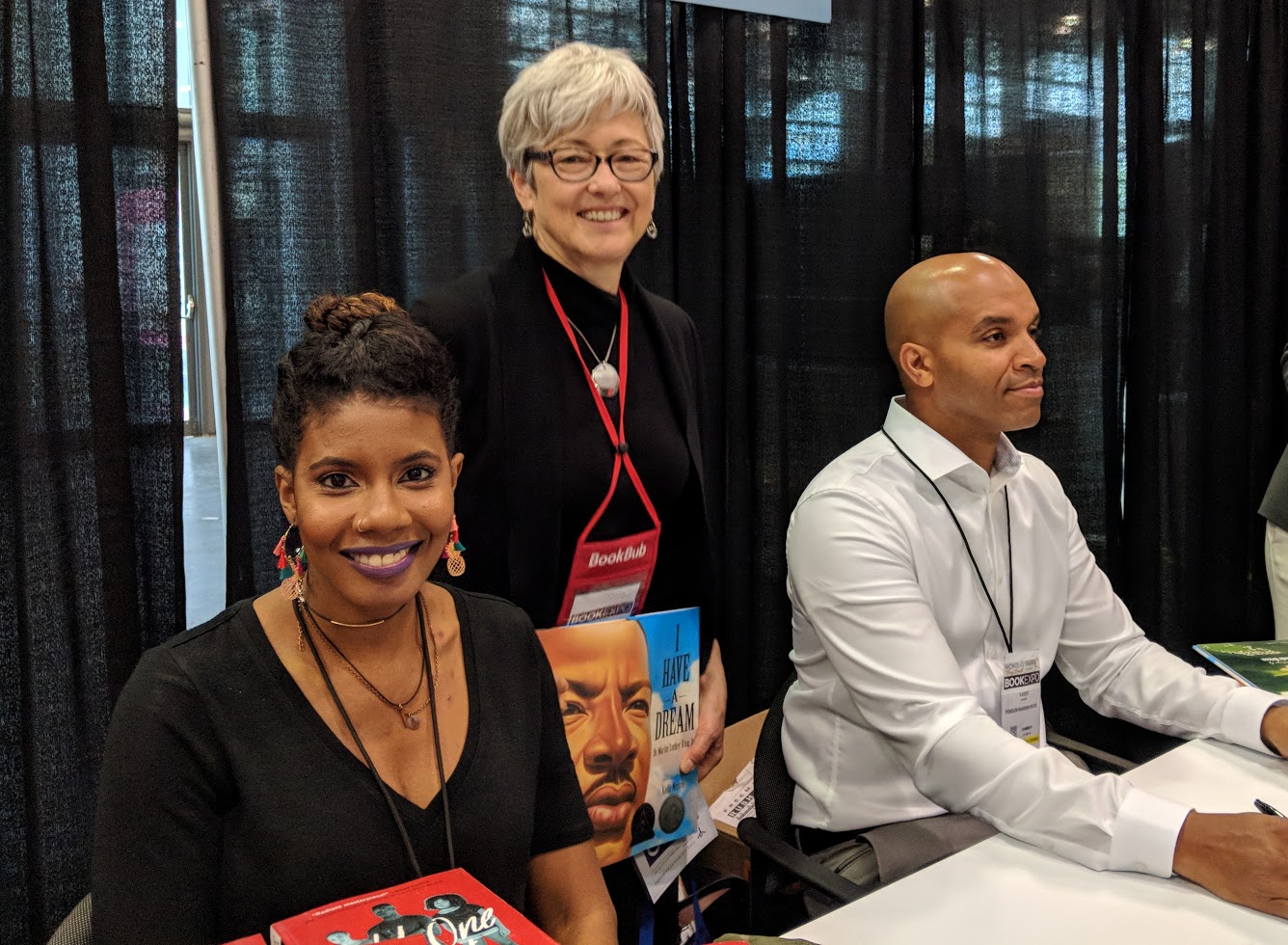 More authors in the ABA Lounge: Nic Stone (l.), author of the YA novel Odd One Out (Crown) and Kadir Nelson (r.), illustrator of I Have a Dream (Schwartz & Wade), with ABA Board member Kris Kleindienst, co-owner of Left Bank Books in St. Louis, Mo.

Stopping for a moment yesterday near the PGW aisle (l.-r.): Jim Nichols, v-p, sales, Consortium Book Sales & Distribution, with Nancy Scheemaker, Jessica Wood and Chris Linendoll of the Northshire Bookstore, Manchester Center, Vt., and Saratoga Springs, N.Y.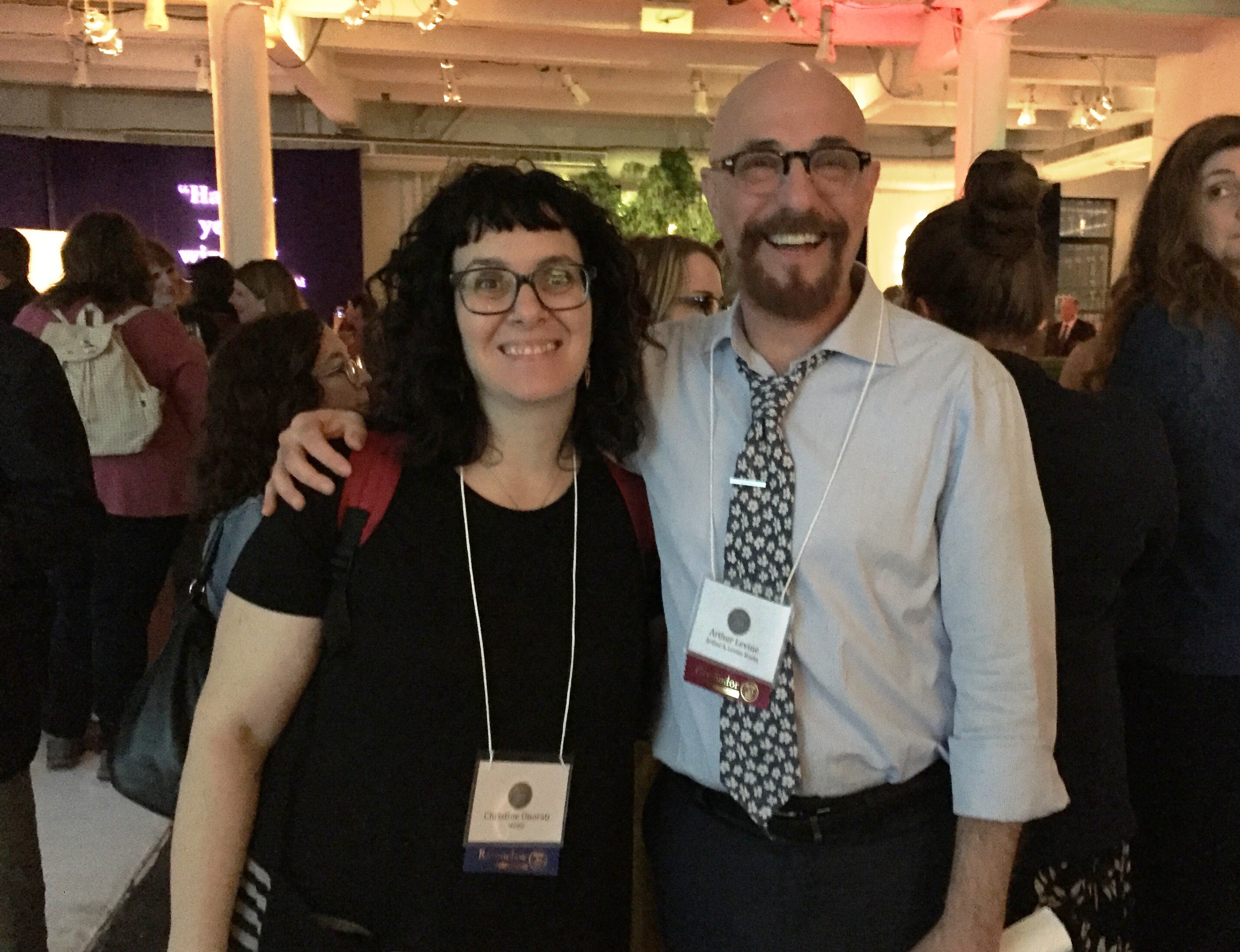 At Scholastic's celebration of 20 Years of Harry Potter: Christine Onorati, owner of WORD Bookstore, Brooklyn, N.Y., and Jersey City, N.J., and Scholastic's Arthur A. Levine.
At Other Press's rooftop cocktails: director of marketing Terrie Akers (l.) hosting two of the
Booksellers Without Borders Scholarship winners
: Nick Buzanski of Book Culture in New York City and Anna Thorn of Busboys and Poets, Washington, D.C.