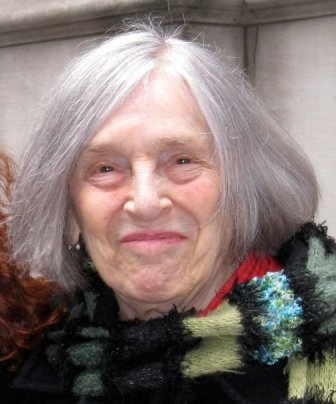 Gloria Weiner
Longtime bookseller, publisher and salesperson Gloria Weiner died on Sunday at the age of 89. She began her career in 1970 at the Palisades Bookshop in Pacific Palisades, Calif., and then worked at other stores in California and New York: Hunter's Bookstore, Campbell's, Brentano's, Classic Bookshop and the Harcourt Brace Jovanovich Bookstore. She eventually moved into publishing, working for W.W. Norton, Aperture, Basil Blackwell, Feminist Press, Routledge, the Central Conference of American Rabbis and Newmarket Press, among others. She became a special sales expert, often hired to sell a specific title to bookstores around the country as well as to nontraditional outlets, with specialties in Judaica, African-American and LGBTQ subjects. After retirement, she continued her work, often selling a special book for a publisher.
Gloria was dedicated to fighting for civil rights, world peace, feminism, social and economic justice, and equality for all, supporting many progressive and humanitarian organizations. She is the founder of the Rose Koenig and Gloria Weiner Fund for Women's Studies at the New York Public Library.

She is the mother of Andy Weiner, national account director and western indie sales manager at Abrams, to whom we offer our deepest condolences.
Anyone wishing to pay tribute to her memory is invited to make a donation to the nonprofit organization of one's choice within the areas of social justice and change.