BookExpo swung into gear yesterday with the full--if smaller than ever--trade show floor open. While it's no longer the selling show of the past, BookExpo felt lively, marked by many more panels and events than in the past several years; they covered a range of subjects and were well organized and run. As always, at these shows, serendipitous meetings and gatherings were a highlight. Long live BookExpo!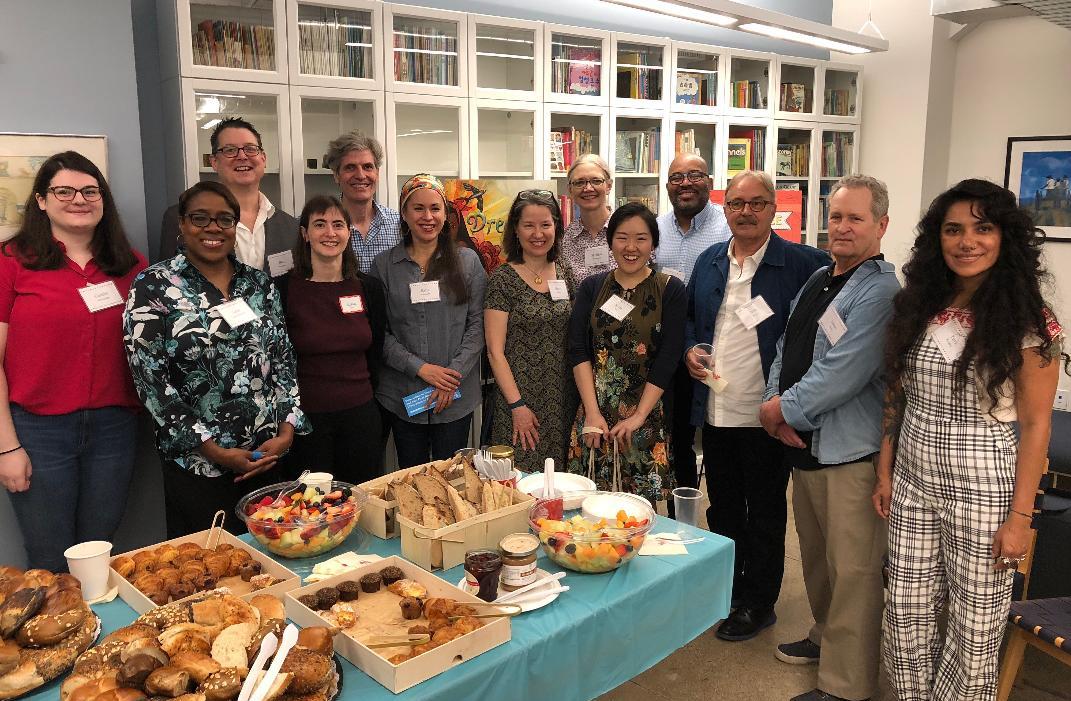 Holiday House kicked off BookExpo with a breakfast at its new downtown offices. A swarm of Holiday House authors were on hand, pictured in front of shelves holding every title published since 1935. Pictured (l.-r.): Lesa Cline-Ransome, Jon McGoran, Susan Kusel, Stephen Savage, Katie Yamasaki, Mary Amato, Monica Wellington, Aram Kim, James E. Ransome, Bob Barner, Steve Henry and Yuyi Morales.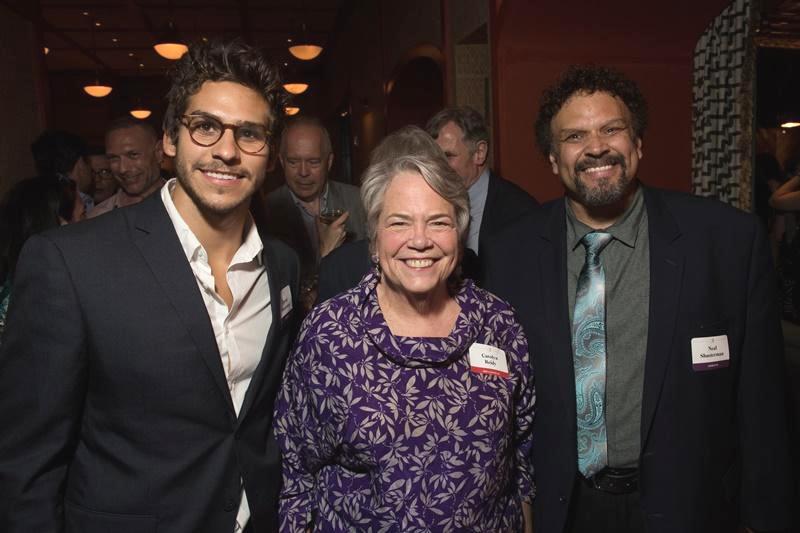 At Simon & Schuster's party Wednesday night at Legacy Records: S&S president and CEO Carolyn Reidy flanked by Jarrod Shusterman and Neal Shusterman, authors of the forthcoming YA novel Dry.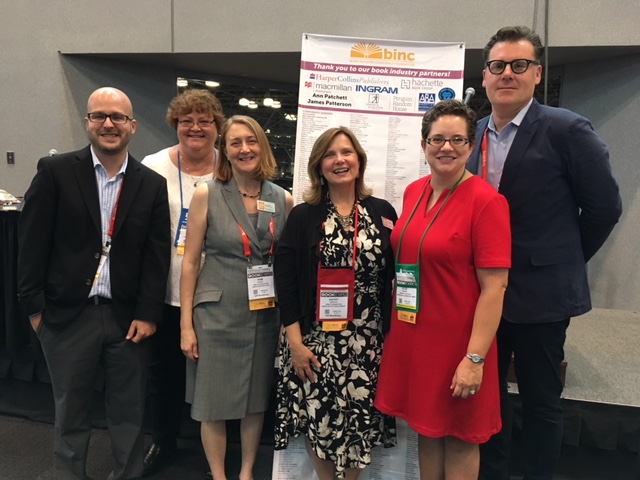 Drinks with Binc: the Book Industry Charitable Foundation hosted a cocktail party at the Javits Center to thank supporters and advocates, an event was sponsored by Baker & Taylor and BookExpo. Pictured: B&T's Scott Butler and Margaret Lane; Binc's Pam French and Kathy Bartson; and Julie Isgrigg and Jason Rice from B&T.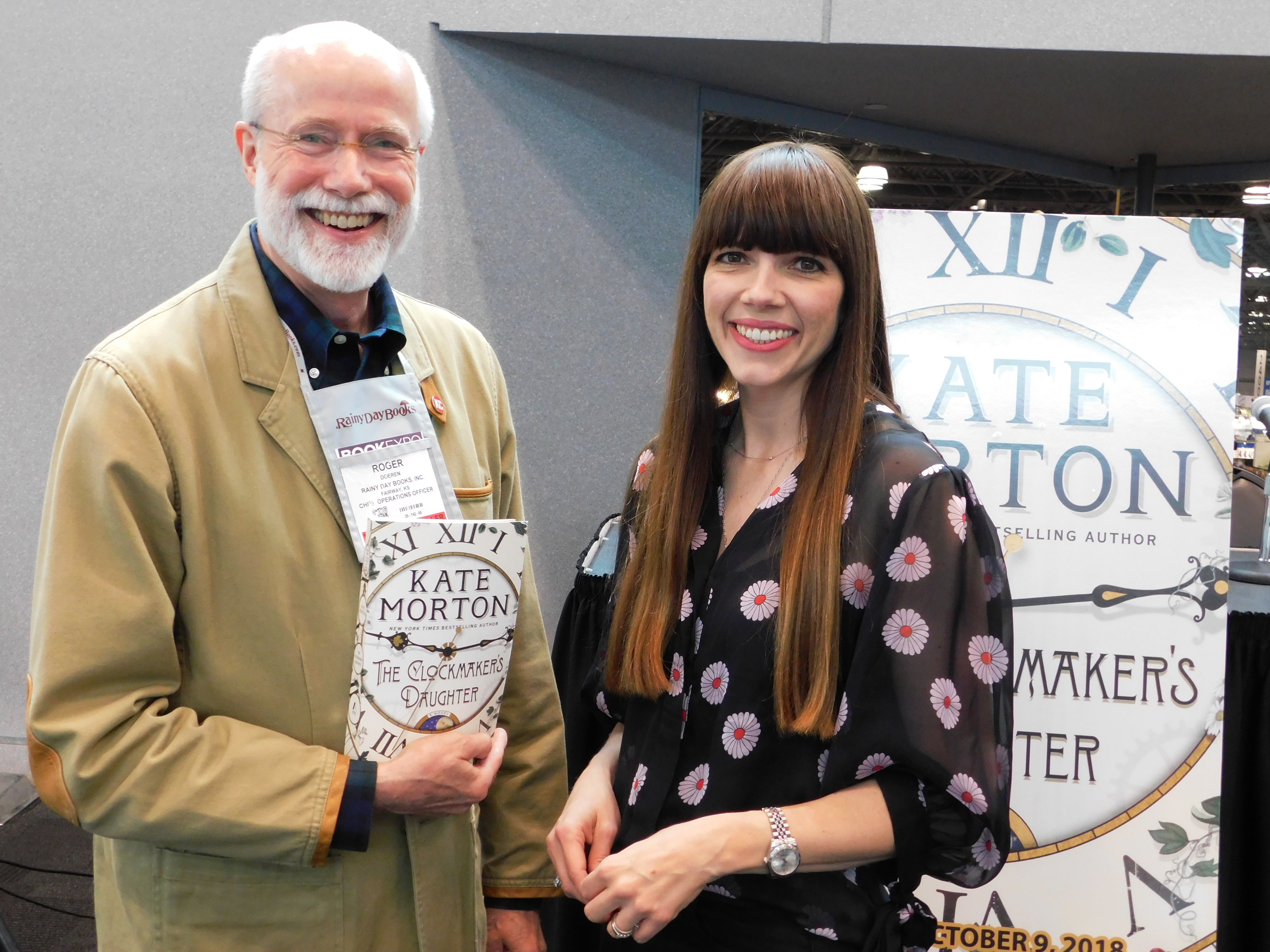 Atria hosted a "spot of tea" with the author event Thursday in the Javits Center for Kate Morton's novel The Clockmaker's Daughter (Oct.). Pictured with the author is Roger Doeren, COO of Rainy Day Books, Fairway, Kan. In her remarks, Morton said: "I have to start by saying what a great pleasure it is to be here in New York City and at BookExpo. But in particular in this room. I was so glad to see that it was part of the schedule for me at BookExpo because it's such a great opportunity to say hello; to meet some of you for the first time but also say hello to many of you for the second, third, fourth, fifth time. I really do feel that I'm in a room of friends here and that is a lovely way to feel."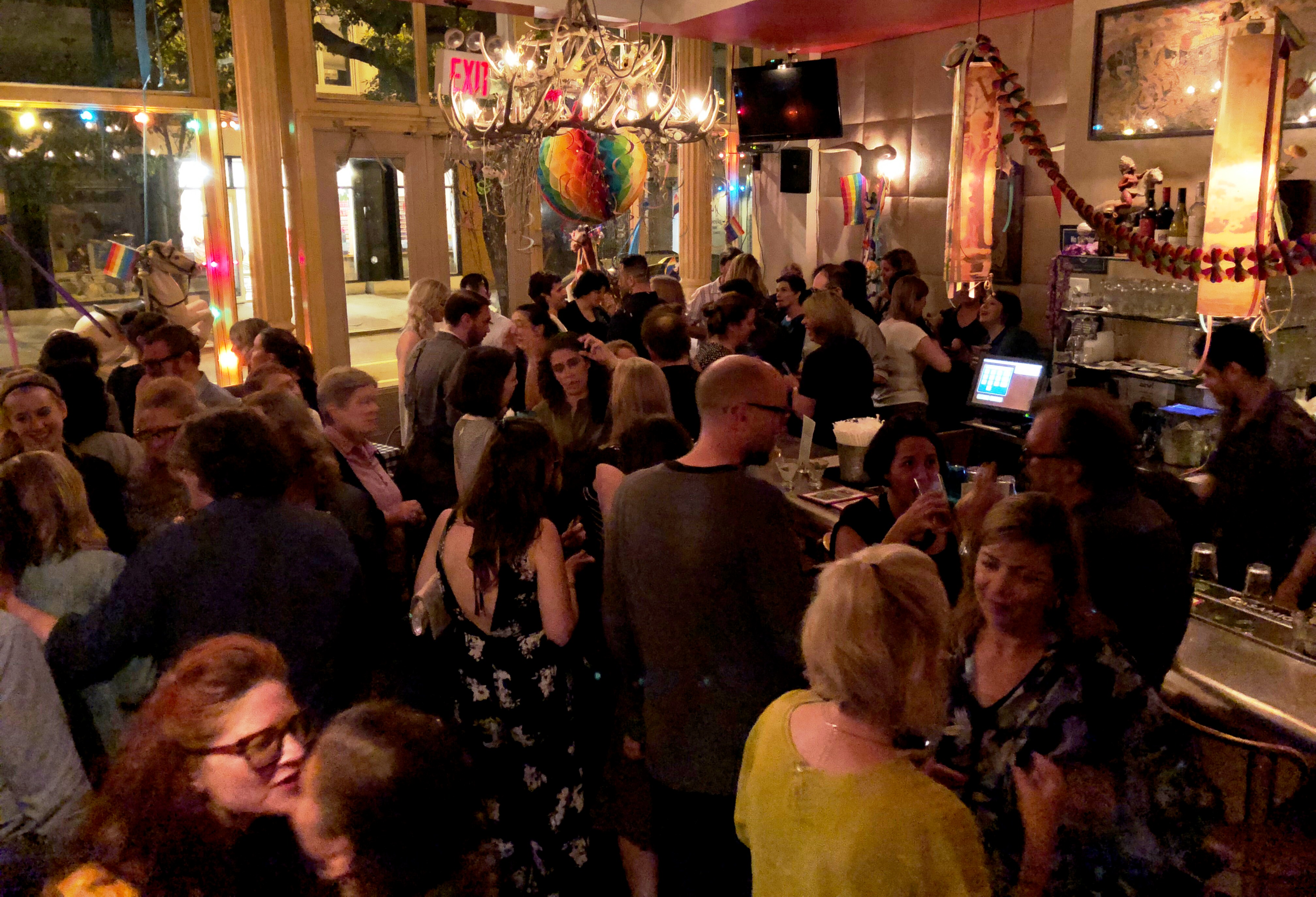 Late-night partying booksellers and publishers gathered at the Cowgirl Hall of Fame for the C. Frederick Book & Horse Club Congress in honor of Carla Gray. An auction was held to benefit the Carla Gray Memorial Scholarship in Honor Emerging Bookseller-Activists. The scholarship is managed by Binc.