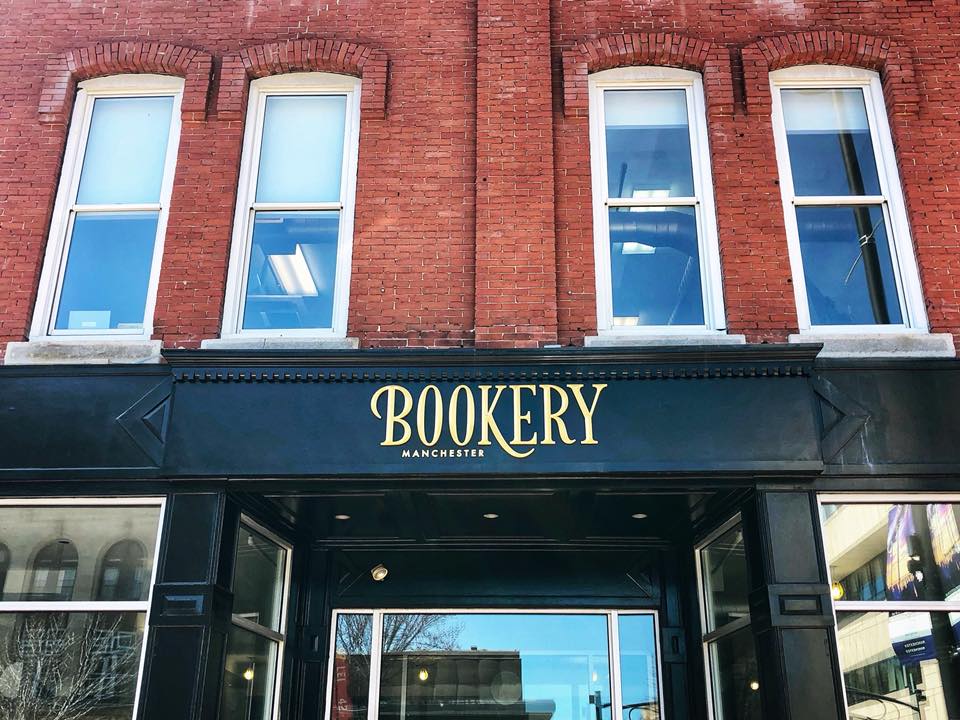 "A huge crowd showed up" for the recent grand opening and ribbon cutting at Bookery Manchester in Manchester, N.H. Describing the event as "kind of magical," Manchester Ink Link reported that throughout the day "the shop had the look and feel of a party, as 'the Lizes'--co-owners Liz Cipriano and Liz Hitchcock... floated in opposing orbits around the place, making sure everyone was finding their way around. The two business partners settled in for a long day greeting a continual stream of well-wishers and curiosity seekers who came to eat, drink and buy books."
"It's been crazy," Hitchcock said. "I knew there was a need in our community, but this is going to be amazing. People are absolutely engaged with the space, and you know, that was part of what I was thinking about when we were designing the place--how can I surprise and delight people whenever they turn around."
The bookstore also features a cafe under the direction of chef Ellen Duffy, "who has created a menu that is a healthy mix of nutritious and delicious--mostly soups, sandwiches and shareables for now, but she says it will be expanding, with all the culinary twists and turns of a food adventure novel," Manchester Ink Link wrote.
"I love having a bookstore downtown, and this is not overwhelming," said customer Gertrude Theriault. "You know, sometimes when you go to the big book stores there are too many books.... It will be a community gathering place."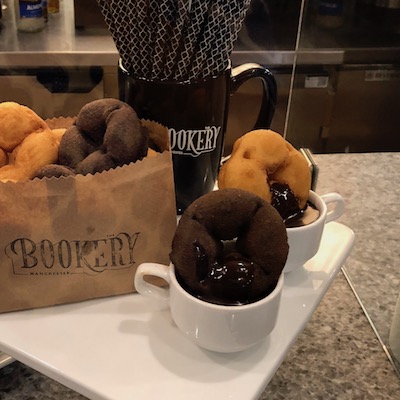 "What do you get when you cross blue-collar Manchester with millennial chic?" the Union Leader asked in a piece highlighting Bookery's doughnuts, which are meant "to be picked apart while one is devouring the prose of a bestselling novel or a historical biography."
"Doughnuts do have a bad rap. But there's something fun and whimsical about them," said Cipriano, who noted that the idea emerged when the owners consulted with local chef Tom Puskarich about Bookery's café. "The minute we said doughnuts, we just knew we had to do it. There was no turning back."