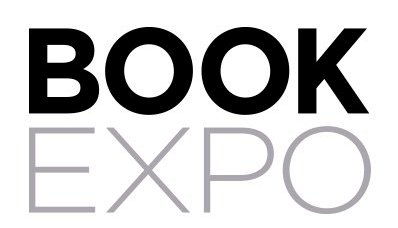 "I think there is no reason to be pessimistic," said Markus Dohle, CEO of Penguin Random House during a CEO roundtable at BookExpo in New York City last week. Carolyn Reidy, president and CEO of Simon & Schuster, and Macmillan CEO John Sargent joined Dohle on the panel, while Maria Pallante, president of the Association of American Publishers, moderated the discussion.
CEOs speak: Macmillan's John Sargent, S&S's Carolyn Reidy and PRH's Markus Dohle.
While the three heads of houses were all optimistic about the state of the book industry, Dohle was especially enthusiastic, citing a strong market that has stabilized at around 80% physical books and 20% e-books as well as growth in audiobooks and in children's and YA books that "makes [PRH] very confident about our larger purpose, which is to create the future of books and long form reading in our society for generations to come." He added: "There is no data and no KPI [key performance indicator], neither in the U.S. nor globally, that speaks for a significant change of that trajectory."
Sargent agreed that the "long-term health of the industry" was good, but said he thought that in the coming years publishers will face "some serious issues" pertaining to "changing consumer buying behaviors." As consumers shop more and more online, it will be harder for them to discover books; Sargent argued that what publishers need to protect is "lots and lots of shelf space" in which customers can browse and discover books. He noted that compared to other media businesses, publishing has done a "remarkable" job at navigating through the digital transition. The "next thing up," he said, will be "the change in consumer buying patterns."
On the subject of publishers needing to help keep bookstores healthy in the coming years, Reidy said she was in complete agreement, and reported that for S&S, the number of units sold in physical outlets has remained, as a percentage of the company's business, "rock solid for five years." While particular accounts have had their ups and downs, the total has not declined. Reidy went on to call that fact a "great testament" to the booksellers of America, not only independents but also chains, mass merchandisers and anyone else who sells books in a bricks-and-mortar store. In the years ahead, she continued, "it will take even more focus and attention from all of us to keep it that way."
Fire and Fury
When asked about what went through his mind upon learning of the letter from President Trump demanding Macmillan halt the publication of Michael Wolff's Fire and Fury, Sargent recalled that at the time he was at a higher education sales conference in Phoenix, Ariz., and "in all honesty, my first reaction was 'holy cow, we are going to sell a s--tload of books.' " He also admitted to spending time thinking up "spectacular, fantasy responses" that might "engender a tweet back" and thereby sell a few more copies, before having it sink in just how serious the situation was. He called prior restraint the single "worst violation of freedom of speech" there is, and added that the decision to move the publication date forward was "Don Weisberg's decision and a great decision."
Reidy and Dohle, meanwhile, both applauded Sargent's handling of the issue, with Reidy saying she and her company were "cheering behind him," and Dohle adding that he "really made the entire community proud" with his response. --Alex Mutter