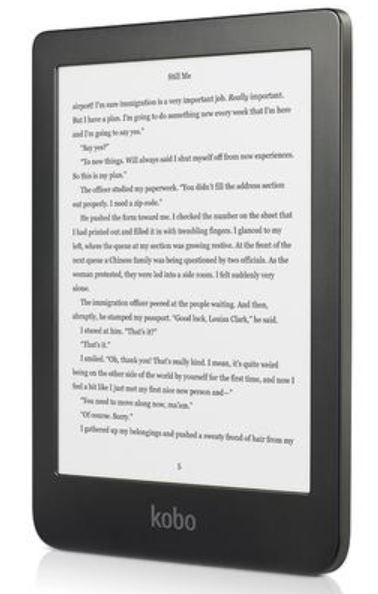 Rakuten Kobo has launched the Kobo Clara HD, a 6" e-reader featuring ComfortLight Pro and a touchscreen the company said displays clear fonts to "replicate a print on paper reading experience." It is Kobo's "smallest, thinnest, and lightest" 6" e-reader.
The device will be available only in black and will retail for $129.99 in the U.S., starting today. The device is already available in Japan and France and also is available as of today in Canada, the U.K., Italy, Spain, Portugal, the Netherlands and Turkey. It will be available in Hong Kong in July, with Australia, New Zealand and Mexico to follow later this year.
"We've made our devices very easy to get started with so that people can quickly and simply experience the benefits of e-reading," said Ramesh Mantha, v-p, devices, Rakuten Kobo. "We're betting that for even the most loyal print-on-paper booklover, trying will be believing."
CEO Michael Tamblyn added: "We decided to include features usually reserved for more premium e-readers in our newest entry-level device, Kobo Clara HD. Our customers deserve an amazing reading experience no matter which of our e-readers they choose, and that's what we're here to provide. Now, these must-have features are included in all our latest entry-level, mid-level, and premium devices."