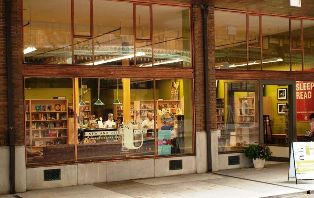 In Knoxville, Tenn., "nestled just a block down from Market Square resides a local favorite retail destination," WVLT-8 reported in its profile of Union Ave Books, which "thrives in the digital age."
"People are really supportive," said owner Flossie McNabb, adding that one key to success has been listening to their customers, who "really like regional books, so we beef up our regional. Customers really like certain authors. If we don't know about them, we will get them in."
McNabb also cited Knoxville's loyalty to shopping local. Union Ave Books customer Daphne Norwood agreed: "I want to live in a place where you have these type of things--local bookstores, local coffee shops. They're not going to be around unless you use them."