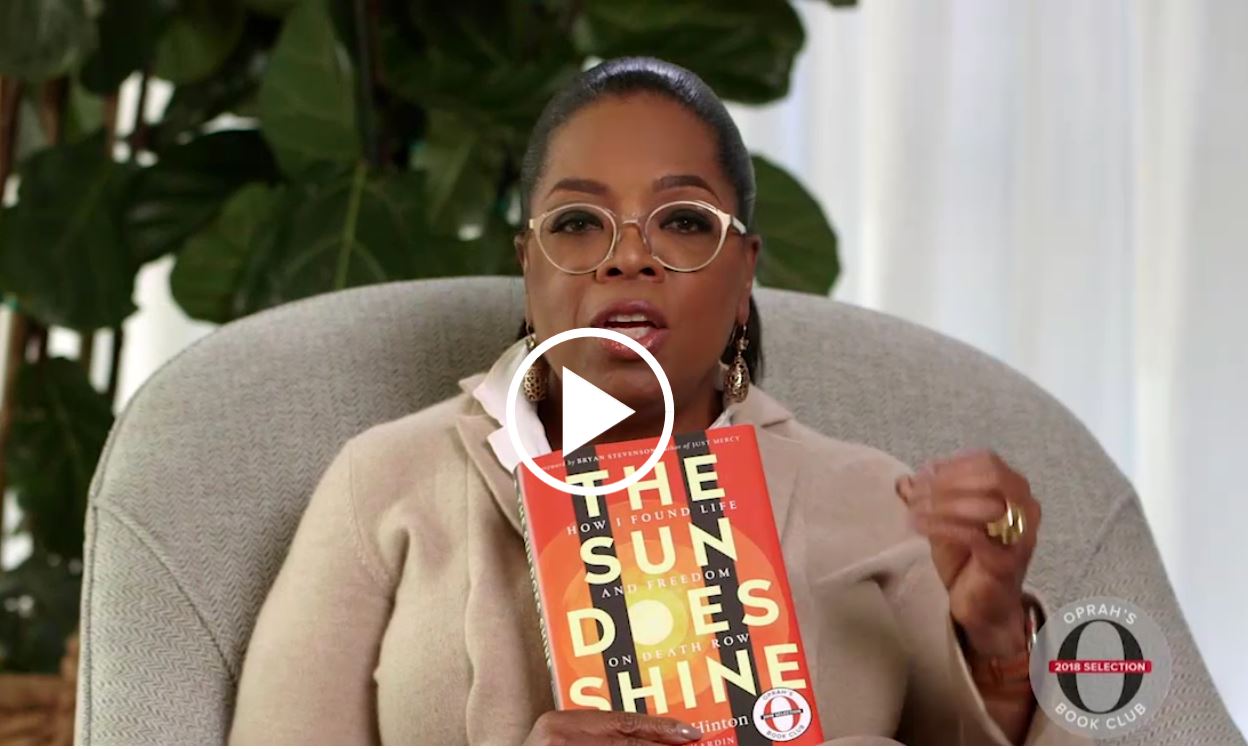 Oprah Winfrey has chosen Anthony Ray Hinton's The Sun Does Shine: How I Found Life and Freedom on Death Row (St. Martin's) as her summer 2018 Oprah's Book Club pick. The book recounts Hinton's harrowing story, beginning with his 1985 arrest in Alabama at the age of 29. Charged with two counts of murder in what Hinton said was a case of mistaken identity, he was convicted and sentenced to death in the electric chair. In 2015, he was freed after new ballistics tests contradicted the sole evidence used to convict him.
Calling Hinton "a man you should know" during her announcement on CBS This Morning, Winfrey said, "Now, over the years I've chosen many great novels--very few memoirs for my book club--but this story reads like an epic novel, and it is all true. It's unimaginable.... He is a remarkable storyteller and when you read it, you will be swept away into this unbelievable, dramatic true story. And I'm sure you'll think a lot like I did: How is it possible to find light and freedom on death row? It is a must read."
In an interview with Winfrey, Hinton said the book's title reflects the first words he said after being released from death row: "I never will forget that morning. It seemed as though the sun was shining on no one but me.... It was just as though the sun was following me."
Hinton co-wrote his book with Lara Love Hardin.