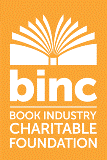 The Book Industry Charitable Foundation is uniting with authors and illustrators to help booksellers during the return of the Bank on Booksellers Piggy Bank Auction, which will take place online, with nationwide bidding beginning September 9 and closing September 15. The goal is to raise $25,000. A list of participating authors and illustrators is available here.
In 2016, Parnassus Books staff launched the inaugural campaign to support one of their colleagues who had been diagnosed with a serious illness. A host of celebrity piggy bank decorators were recruited and the proceeds used to help booksellers across the country. This year, Binc is hoping to follow up on the 2016 auction.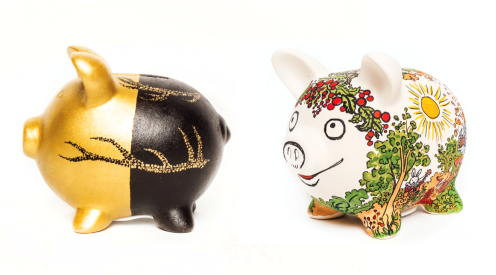 "The response to the first Bank on Booksellers was stunning," said Binc executive director Pam French. "We were overwhelmed at the support the auction received from the book industry, celebrities and everyone who bid. We hope the 2018 Bank on Booksellers will be just as great an opportunity for the people who care about booksellers to show their love."
Parnassus co-owner and Binc Ambassador Ann Patchett added: "Not every bookseller facing a serious medical situation can get a whole bunch of pigs together to help them out, but every bookseller has the Binc Foundation."
Binc is still looking for celebrities to participate. Those interested in signing up to decorate a pig for the auction, or who would like to connect the organization with an illustrator or celebrity, should contact Kathy Bartson at kathy@bincfoundation.org or Deb Leonard at DebLeo10@gmail.com.
"We've had a number of generous authors and illustrators volunteer their time to decorate piggy banks, but there are plenty of mini-masterpieces left to be painted," French said. "We're hoping our friends at bookstores across the country will help us reach more pig-decorators."