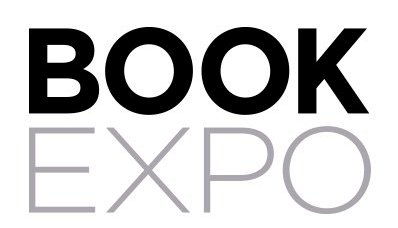 "Indies have this fantastic opportunity if they a build a space for these younger romance readers," said Jessie Edwards, marketing and pr manager for the Romance Writers of America, during a panel discussion at BookExpo last week on how independent booksellers can better reach romance readers. "Readers will come to them."
The panel, comprised of publishers, booksellers and two romance authors, provided a breakdown of the demographics and buying habits of romance readers before offering practical tips on how booksellers can start curating a romance section.
In addition to Edwards, the panel included Maryelizabeth Yturralde, co-owner of Mysterious Galaxy Bookstore in San Diego, Calif.; Kevin Elliott, manager of 57th Street Books in Chicago, Ill.; Pamela Jaffee, senior director of publicity and brand development at Avon/HarperCollins; Sarah MacLean, author of A Rogue by Any Other Name; Susanna Kearsley, author of The Rose Garden; Heidi Weiland, director of trade sales at Sourcebooks; and Farah Mullick, senior director of global series marketing at Harlequin. Amanda Diehl, blogger at Smart Bitches, Trashy Books, moderated the discussion.
Mullick reported that according to market research done by Harlequin, the average romance reader "reads more than any other book buying segment" (76% of romance readers read daily or multiple times per week) and not only goes to book retailers more often but also buys books more frequently and spends more money during the average trip to a retailer. Mullick added that Harlequin has started to see a "real resurgence" of romance buyers looking for bricks-and-mortar bookstores, and suggested that leveraging a bookstore's knowledgeable staff and handselling ability could be a major "competitive advantage." She explained: "One of the first things that the romance readers we've shopped with have said to us is, 'I love to go into a bookstore and have someone help me with the category.' "
MacLean, who has a list of more than 100 recommended romance novels on her website, noted that reading a "book a day" is not uncommon for a romance reader. She hosts a Facebook group for romance readers that has some 6,000 members and reported that she frequently hears from readers that they wish they had a bookstore close to them that would talk to them about romance. She said that while romance readers would love to shop at bookstores, there is still a lot of shame associated with the romance genre.
"I hear over and over from indie booksellers, 'well, my readers would never read romance'," said MacLean. "Which isn't true. Your readers are reading romance, they're reading it a ton, and they're getting it from places other than you. And we can fix that."
"If you are going to carry romance in your stores, please make a corner for category romance as well," suggested Kearsley, "because that is a very important part for people." She said she "can't tell you the number" of indies that she's signed in that did not have romance sections and added that she no longer wants to sign in a store that "doesn't make space for me" and doesn't "value what I want to read." She reported that when she put a call out on social media asking romance readers what they would want independent booksellers to know, one of the first responses was: "If you bring in the books and support local authors, local readers will support you." She also pointed to librarians and local RWA chapters as great resources for booksellers looking to start a romance section.
Jaffee, meanwhile, recommended booksellers start with a shelf and "grow from there," and stressed that they should treat romance as they would any other type of book. Monthly recommendations, shelf-talkers and displays can drive sales, and she stressed that because of how knowledgeable and voracious romance readers can be, the section should be updated frequently. She said: "Don't let it be a vacuum... you've got to support it."
Elliott recalled that during much of his career as an indie bookseller, romance was "like a curse word," and booksellers would sometimes act like stocking it would be the "death knell" of a bookstore. Elliott said that 57th Street Books began with a small, two-and-a-half-shelf romance section featuring racially- and LGBTQ-inclusive romance books. He added that his customers were "invaluable" when it came to setting up the section and that an event with author Beverly Jenkins drew one of the biggest crowds they've ever had for an in-store event.
"You need someone who is genuinely passionate about this," said Yturralde, whether that be a staff member, a customer or even local author. Romance readers will gladly support a store that welcomes them, she advised, but it has to be sincere. "Nobody wants to be pandered to. Nobody wants to be the section set up because you read it could increase sales." --Alex Mutter