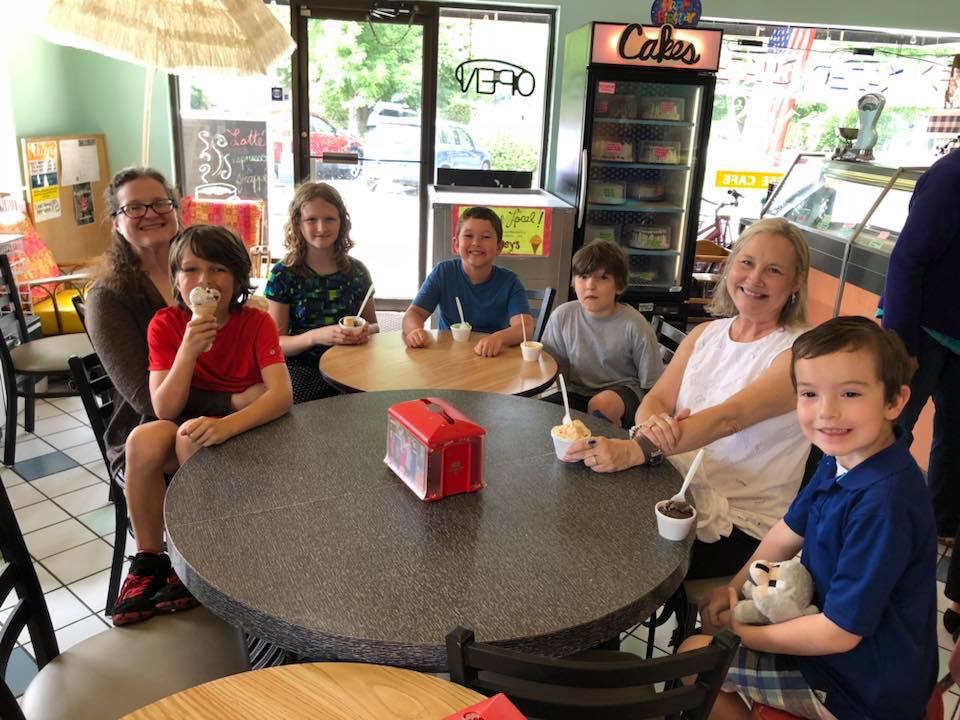 Last September Macmillan Children's Group partnered with independent bookstores for Nationwide Wishing Day, inspired by Katherine Applegate's wishtree.
Macmillan chose an event at Gathering Volumes, Perrysburg, Ohio, as the most creative: the store organized a kids' cooking contest. Guests paid $5 to taste and judge each of four categories. The winner in each category received a $10 gift certificate to Gathering Volumes, and proceeds from the event were donated to the Promise House Project, which helps housing-insecure and homeless youth in northwest Ohio.
As the winning bookstore, Changing Hands hosted Applegate on June 2, and the students who participated in the event were invited to have ice cream with her prior to the public discussion and signing.