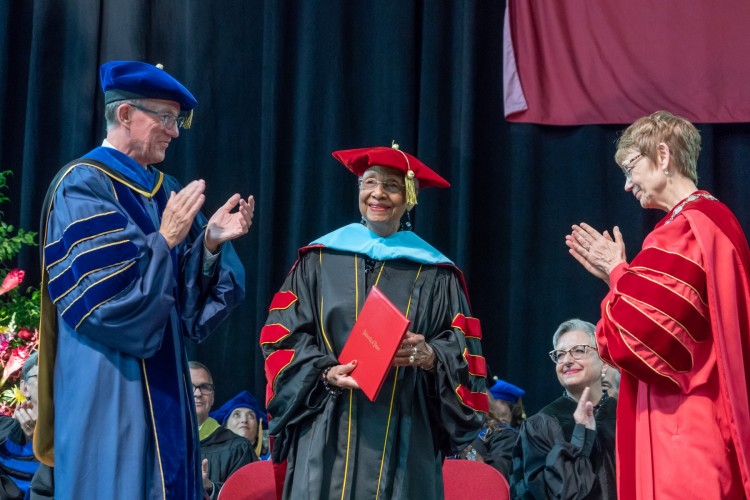 Clara Villarosa (photo: Wayne Armstrong)
Congratulations to one of our favorite retired booksellers, Clara Villarosa, who founded and owned Hue-Man Experience Bookstore for many years, first in Denver, Colo., then in Harlem in New York City, and was a member of the board of the American Booksellers Association for seven years. On Saturday, she received an honorary doctor of higher education degree from the University of Denver. She is an alumna of the University's Graduate School of Social Work and the Sturm College of Law and was on the board of trustees for 21 years.
University of Denver Chancellor Rebecca Chopp praised Villarosa's service on the board and for providing financial and budgetary expertise and helping create a more inclusive campus. She added: "It is my, honor to recognize Clara's lifetime commitment to amplifying the voices of others."
Two years ago, with her daughters, Alicia and Linda, Clara founded Villarosa Media, a boutique publishing company of high-quality fiction and nonfiction books primarily by and about African Americans and the African diaspora.