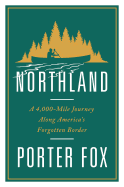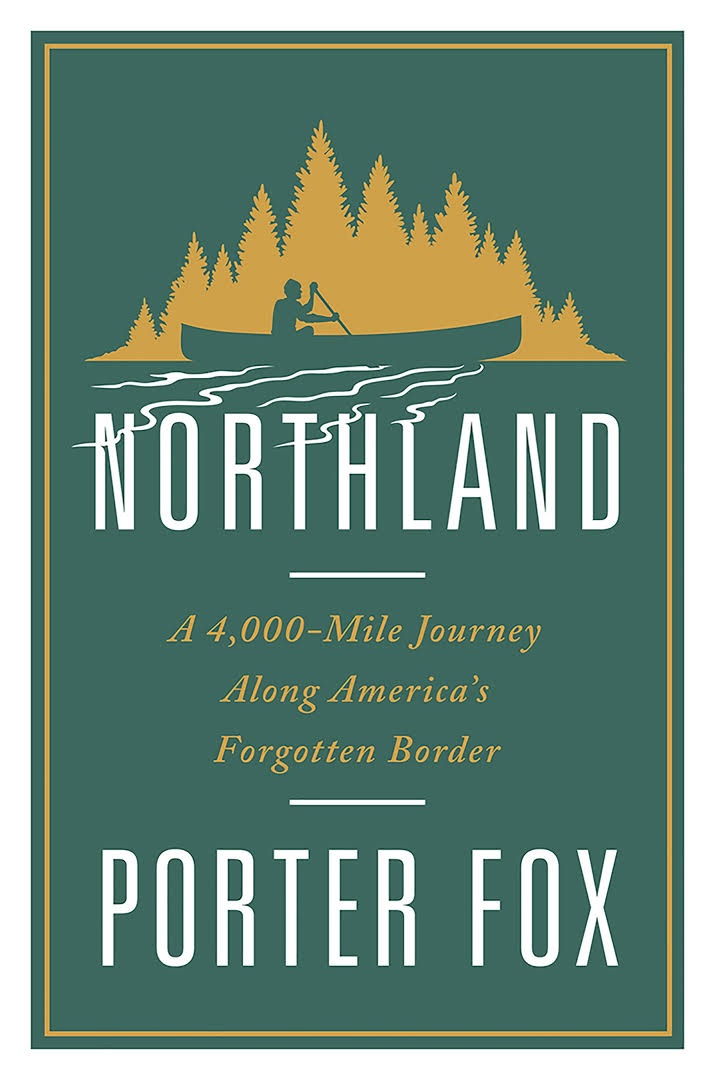 It takes a lot more than the vague "from sea to shining sea" description to establish one of the world's longest national borders. As Maine native Porter Fox (
Deep: The Story of Skiing and the Future of Snow
) learns in his journey along the Canada/United States border, it took nearly 150 years to lay monument markers along the western 49th parallel boundary line--and even those still stray hundreds of yards from the exact legal national periphery. In the east, however, much of the border roams through lakes, rivers, bays and canals--Fox's travel by kayak or freighter could just as easily put him in one country as the other.
Northland
is an account of his journeys along the northern edge of the United States, and includes a healthy dose of the history of early explorers and Native American resettlements in the northern Great Plains.
While there is much preoccupation concerning the United States' border with Mexico, the Canadian line to the north is longer. Perhaps surprisingly, it has experienced the only known terrorist crossing into the U.S., has only 10% the number of U.S. Border Patrol agents guarding it and leaks about $56 billion of illegal contraband and 10,000 undocumented immigrants every year. Of course, it's also colder, more remote and, as Northland demonstrates, much more difficult to traverse. Maybe that's why it gets so little attention.
Fox's narrative begins in tiny Lubec, Maine, the easternmost town in the United States, originally "populated by bootleggers, businessmen, snake-oil salesmen, fishing families, smugglers, shipbuilders, and frontiersmen." Following the route of many explorers, he makes his way to the St. Lawrence River and into the Great Lakes. He points out that the British were more comfortable along the safer eastern seaboard, while the French were more adventurous. That is why names like La Salle, Champlain, Cadillac, Marquette and Nicolet seem so familiar--they put up forts and towns throughout the northern Midwest and Northeast. They stoically endured the "primal terrain" and tolerated conditions still prevalent among natives and visitors: "cold, wet, slightly lost."
From the western tip of Lake Superior to the Pacific Ocean, however, Fox trades his kayak and life jacket for a good truck and camper. Running along Minnesota's Boundary Waters through North Dakota, Montana and Idaho to Washington is a highway trip. Supposedly nailed to the 49th parallel as the "longest straight border in the world," up close, it squiggles around and the highway gets diverted through various Indian reservations, mountain ranges, lakes and dense forests.
Fox is an amiable, entertaining guide to the past and present of this porous, rugged border with Canada. While
Northland
touches on various political disputes related to Native American issues, oil and gas production, and fishing and water rights, it is more an engaging travel memoir that highlights the lives of those who dwell on our northern edge. Like the meandering border itself, Fox wanders down whatever path catches his interest. --
Bruce Jacobs
, founding partner,
Watermark Books & Cafe
, Wichita, Kan.
Shelf Talker: In an enlightening travel memoir, journalist Porter Fox takes us on a trek along the often remote often loosely marked border between the United States and Canada.