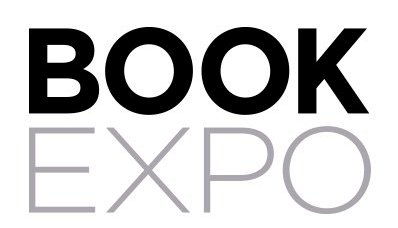 Booksellers Present Indies Introduce Authors, held during BookExpo on the Downtown Stage, showcased eight of the 18 indie booksellers on the committee that chose the Indies Introduce Summer/Fall 2018 titles, along with five of the authors on the list. They gathered together for brief readings and q&a sessions, as well as a discussion of the selection process.
The authors featured were Tommy Orange for There There, Gabriela Alemán for Poso Wells, Adib Khorram for Darius the Great Is Not Okay, Nicole Chung for All You Can Ever Know: A Memoir and Martin Riker for Samuel Johnson's Eternal Return.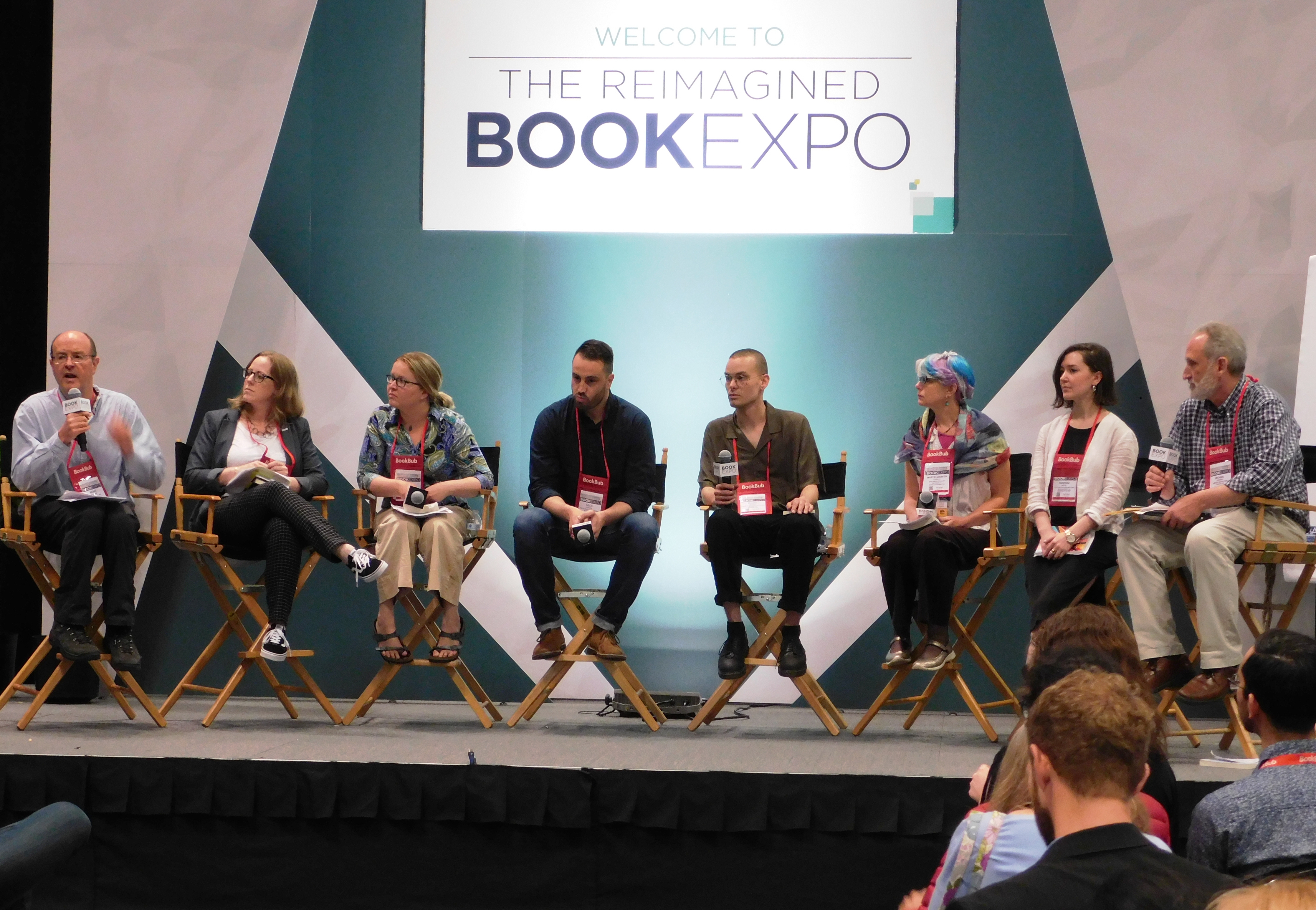 (l. to r.): Brechner, Yasinsky, Cummins, Yeomans, Watson, Yturralde, Martini, Herrmann.
Booksellers in attendance included Adult Debut panel chair Michael Herrmann of Gibson's Bookstore in Concord, N.H.; Adlai Yeomans of White Whale Bookstore, Pittsburgh, Pa.; Elijah Watson of A Room of One's Own, Madison, Wis.; Vanessa Martini of City Lights Books, San Francisco; Maryelizabeth Yturralde of Mysterious Galaxy, San Diego, Calif.; Middle Grade/YA Debut panel chair Kenny Brechner of Devaney, Doak & Garrett Booksellers, Farmington, Maine; Buffy Cummins of Second Star to the Right, Denver, Colo.; and Nicole Yasinsky of Novel, Memphis, Tenn.
"It was so much fun to work with this great panel of booksellers from all around the country and all kinds of backgrounds," said Herrmann, adding: "I think of how we whittled down this list.... First and foremost, they had to be good stories, a good book, but a lot of the times the conversations settled on 'I'd really like to promote this kind of writing. I want this type of person to have a voice.' And I thought that was very valuable."
Brechner observed that there are many things he loves about the Indies Introduce process, including a recognition of the concept of discovery: "It's very much the absolute core and center of what we do here. And we think about it in unusual ways.... We're looking at books and we're making basic assumptions that they are not going to have a big push coming out into the world around us.... We think a lot about which books are the most worthy, but also those we can do the most for. And that's interesting."
Yturralde said she thought "everybody who participated was really good about recognizing their moments of 'I didn't like this because of this element' or 'I did like this because of this element,' but knowing that might be a completely subjective rather than objective take. At the end of the day, objectivity is a good goal, but recognizing that we all have our personal foibles I think actually made for more interesting discussion."
"I found it made me think about, as a reader, what do I value most," Brechner said. "The books that I gravitated to were a gut punch, books that affected me strongly, viscerally as a reader, that grabbed me by the throat and made me really feel and think. That was the value I put above all others when I was going through the process and advocating which ones go forward and which get left behind."
The final results intrigued Herrmann: "If we had started a month later or a month earlier, we might have ended up with a different list of books. Or if one person on the committee had been changed to somebody else.... That's the magic of books, really. There's so many great books out there. So many great books to discover. You really just can't go wrong putting together a list like this." --Robert Gray