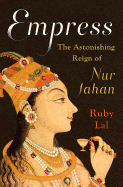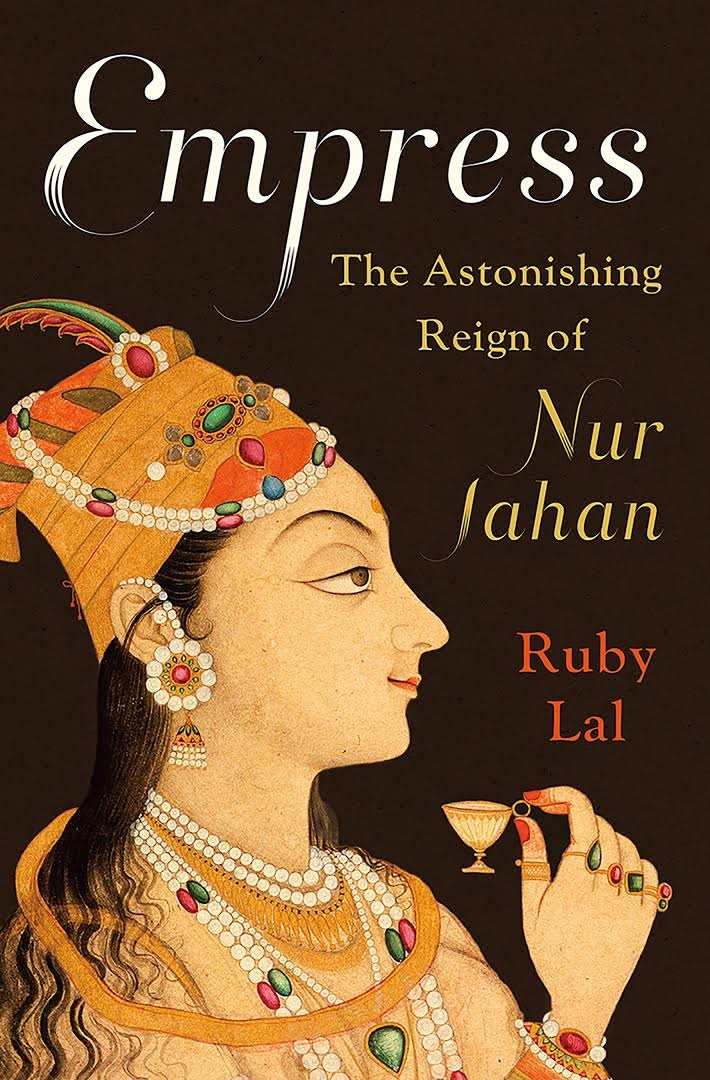 Ruby Lal's biography,
Empress
, sheds new light on Nur Jahan, who, in the early 17th century, became the only female co-sovereign in the history of the Mughal Empire. According to Lal (
Coming of Age in Nineteenth-Century India
), "It would be another 350 years, when Indira Gandhi became India's first female prime minister, before another woman ascended to such heights in Indian statecraft."
Nur Jahan is a well-known figure in South Asia, the subject of "at least eight movies, several plays, an opera, and numerous historical romances." As a result, much of the book involves separating popular legends of Nur from the real-life person. For example, Lal recounts a charming story purporting to describe the moment when Nur met her future husband Jahangir that ends with the future emperor losing "not only his rare pigeons, but his heart as well." While recognizing the appeal of these stories and legends, Lal seeks to humanize the empress and focus less on the royal romance than her achievements as a ruler.
Nur Jahan's family fled Persia eventually to take up a prominent position in the Mughal court, a Muslim dynasty that ruled "much of Hindu-majority India for more than three hundred years." Before marrying Jahangir, however, she first married the prominent military officer Ali Quli and had a daughter. Quli became a casualty of the maelstrom concerning succession, and Nur was sent to the imperial harem, a hotbed of political intrigue. She quickly became Jahangir's favorite wife. From his surviving writings, it's not difficult to see why. According to Lal, Jahangir "paints an admiring portrait of Nur Jahan as a sensitive companion, superb caregiver, accomplished adviser, hunter, diplomat, and aesthete."
Many contemporaneous or even recent accounts of Nur's life argue that her unprecedented ascent was partly due to the emperor's weaknesses. While Jahangir was not a perfect emperor--his appetite for alcohol was substantial--Lal argues that those accounts undervalue Nur's notable strengths. One of her more striking skills was her expert marksmanship, which she famously used to kill a tiger that had been terrorizing villagers. A remarkable portrait shows her wearing masculine clothing and holding a musket.
As a co-sovereign, Nur issued currency, designed buildings, issued "important orders under her own signature" and protected peasants from "harassment and overtaxation." In a particularly cinematic episode, Nur also led rescue attempts that saved her husband after he was kidnapped.
Empress
succeeds in its mission to impress upon the reader the remarkable character and achievements of Nur Jahan. Nur eventually lost power after Jahangir's death, but her ability to navigate treacherous Mughal politics for so long and come out alive is its own accomplishment. According to Lal, Nur has been unfairly blamed for the civil strife that accompanied the latter part of her rule with Jahangir and given little of the credit she deserves.
Empress
remedies these slanders and oversights while telling an engrossing tale of female power. --
Hank Stephenson
, bookseller, Flyleaf Books, Chapel Hill, N.C.
Shelf Talker: Empress: The Astonishing Reign of Nur Jahan recounts the life of Nur Jahan, who, in the early 17th century, rose to become the only female co-sovereign of the Mughal Empire.