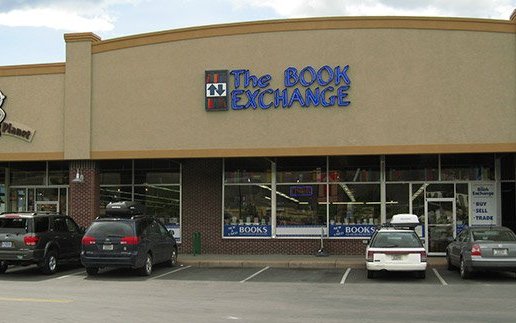 Eight booksellers at the Book Exchange in Missoula, Mont., have quit during the past two weeks over what they say are inadequate and inappropriate responses to complaints of sexual harassment made against the store owner's husband, the Missoula Independent reported.
While former Book Exchange employees told the Independent of incidents involving Nabil Haddad, husband of store owner and manager Rebecca Haddad, touching them inappropriately dating back to 2016 and 2014, things came to a head this spring.
Former employee Sunshine Tucker said that in March, Nabil Haddad followed her throughout the store for an hour, presumably taking photos of her from behind, and that she had to "shut herself in the store restroom to escape." This took place only a few days after store manager Kyle McAfee said he saw Nabil Haddad "follow a young female customer" around the bookstore with his phone in hand.
Tucker then told Stephen Torrez, a manager and bookseller who had worked at Book Exchange since 2002 and was popular with and trusted by the staff, about the incident with Haddad. Torrez brought up the handling of sexual harassment complaints in a meeting with the Haddads in early May. He was fired during the same meeting, and on May 21 Rebecca Haddad wrote a note in the store's logbook under the heading "Re: Appropriate Business Attire," instructing staff members to wear more modest, less revealing clothing.
Tucker said she saw the note as an attempt to "blame employee dress for any inappropriate action on Nabil's part," and submitted her resignation the next day. Tucker, who had already intended to quit due to a move to another city, told Rami Haddad, Rebecca and Nabil's son and the "store's de facto HR person," that she would have quit because of the note even if she had intended to stay in Missoula.
According to the Independent, five more employees gave notice within days. One former employee, Abbey Nelson, said she quit after Rami Haddad inquired whether she would be interested in taking on a managerial role. During the course of that conversation, Nelson recalled, Rami Haddad said " 'What do you mean? We're not going to do anything,' " after she asked him about the sexual harassment complaints.
Following her last shift at Book Exchange, Tucker posted a photograph of Rebecca Haddad's note on Facebook and wrote about her experience. The post, which she put up on June 5, had been shared more than 180 times as of June 12.
In an e-mail to the Independent last week, Rami Haddad and his brother Ian apologized for the dress code note and, saying that they had not heard of the allegations until Tucker's post went live, reported that they had met with an attorney to initiate an independent investigation "to determine the specific nature of the allegations."