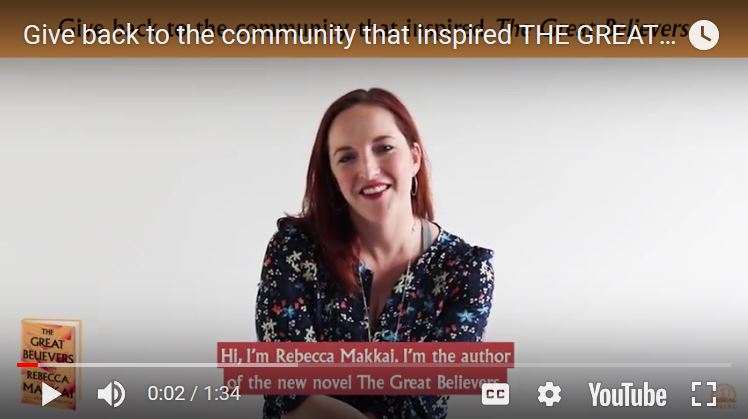 Rebecca Makkai, author of The Great Believers and a fervent supporter of independent booksellers, is working with local bookstores to give back to Vital Bridges, a food pantry benefiting those living with HIV/AIDS.
Makkai's book is centered on a group of men and women living through the AIDS epidemic in 1980s Chicago, and she credits the people of Vital Bridges for being a great help during her research. Their generosity has inspired her to team up with local booksellers to benefit the organization.
For every photo taken with a copy of The Great Believers and posted on social media, Makkai will donate $1 (up to $5,000). Chicago bookstores Roscoe Books and Seminary Co-op/57th Street Books have agreed to match her donation, for a total of up to $15,000.
"Hey, are you a bookseller? Cool! I love you!" Makkai noted on her web page, which offers further details on the initiative. "You could help us out even more by pledging matching donations either to Vital Bridges or to an HIV/AIDS related charity in your own community."
"I'd really love to go broke doing this," she added. "Please help by spreading the word, and by using the hashtag. One of the two epigraphs on the novel is from a poem by Rebecca Hazelton: 'The world is a wonder, but the portions are small.' I appreciate your help in making the portions a little larger for some people I care about a lot."