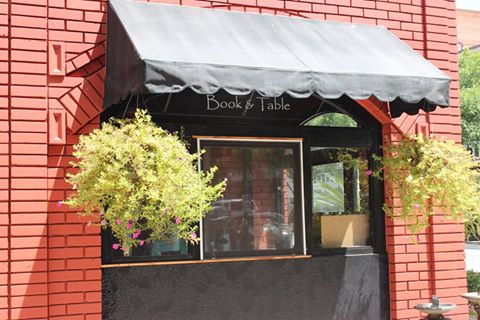 Book & Table, Valdosta, Ga., "will soon be more than just a bookstore," WCTV reported. "It will now also be somewhere to spend the night," thanks to a vote last week by the city council approving Book & Table's plan to offer short-term stays.
"Tourism staff say it could also encourage more people to spend time downtown, and restaurants and stores to stay open later, bringing more money to the city," WCTV added.
The council approved an ordinance request from owner Mike Orenduff to operate a three-room "motel" behind the business. According to the Daily Times, the property is located at 102 North Patterson Street and Bennie's Alley, where Orenduff and his wife converted a section of the bottom floor into temporary lodging. The ordinance notes that guests will not be allowed to stay longer than seven days and requires the motel not add any additional rooms.
Orenduff said he originally wanted to use the space for rooms on Airbnb, but the council had asked him what he would name his motel. "I haven't really thought about it," he added. "I guess we'll call it the Book & Table Inn."