Rural Oregon bookstores reflect the national trend of resurgence for independent booksellers, Oregon Business reported, noting that "in small towns and cities, bookstores are not only isolated enough to withstand competition from large chains like Barnes & Noble, they are also a linchpin of community life; a place to meet friends, chat, and sometimes stay for coffee and pastries."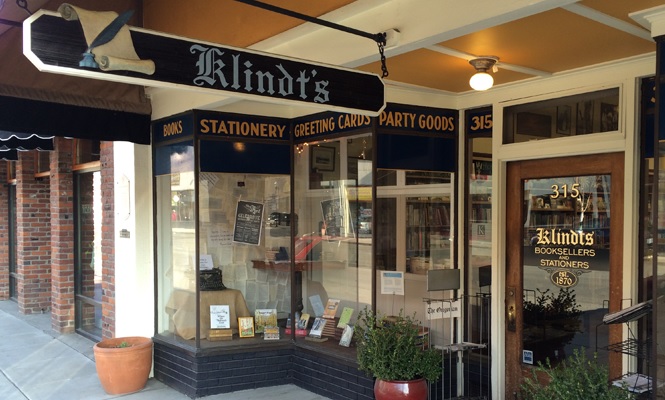 Klindt's Booksellers in The Dalles, which opened in 1870, "has stood the test of time in a rural community experiencing rapid change," Oregon Business wrote. Once a blue-collar industrial town, The Dalles is moving to a more tourism and tech-based economy.
In 2012, Kristin Klindt and her husband, Joaquin Perez, took over the bookshop, which features original wooden cabinets, bookshelves and floors, along with the challenges of upkeep for an old building. But Klindt said, "The character of the store is part of our story.... Our biggest thing is people are reading. People really want to come into the store and talk about the next book."
At the Book Peddler in nearby White Salmon, owner Joyce Fitzsimmons cited a "buy local" ethic in the town and from tourists passing through as one of her advantages: "People say they check with me first. A lot of people want to shop locally."
Rural bookstores "are great gathering places," said Anne Mitchell, a rural economic vitality program manager for Rural Development Initiatives. "They are often the one place to have public wi-fi. They become a public commons-type of place."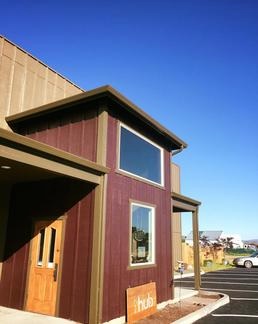 The main mission of the Hub, a bookstore and coffee shop in Prineville, is to help people to connect, said Kiera Becker. Oregon Business called Prineville "another rural town in transition. Traditionally dependent on agriculture and ranching, the central Oregon town has recently attracted tech companies, Facebook and Apple, which have data centers in the area."
An outlet of Portland's Powell's Books can be found in the small, remote city of Condon (population 682). Located in the back of Country Flowers is "a small room with three rows of bookcases stocked with Powell's books," Oregon Business observed.
Owner Darla Seale said that two decades ago, Powell's founder Mike Powell had been looking to buy a vacation home in the area and wanted to sell books in an established business in town. "We are delighted to have them," she said.