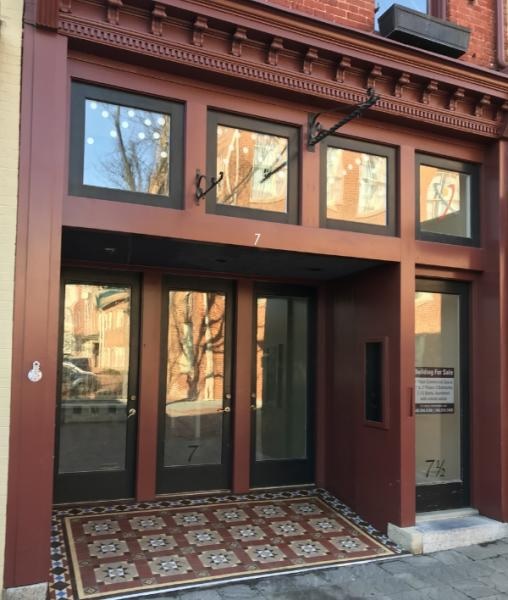 Winchester Book Gallery's new location.
The Winchester Book Gallery in Winchester, Va., is moving down the street to a new, larger location later this summer, the Winchester Star reported. The new, 1,800-square-foot space is around 400 square feet larger than the current location and is in a building that is being purchased by Book Gallery owner Christine Patrick and her family.
The 46-year-old independent bookstore will move on August 1, after the deal to purchase the new building closes on July 16. The Book Gallery has leased its current space, at 185 N. Loudon Street, since 1974. The store will relocate to 7 N. Loudon Street, between a theater and a restaurant.
Patrick told the Winchester Star that the new space will be large enough to allow the store to hold author events without having to rearrange any bookshelves, display tables or other furniture. That way, she said, the store can better host book clubs, community meetings and game nights, which would have meant sacrificing shopping and browsing space at the current store.
Christine and her husband, Brian Patrick, are the 10th owners of the Winchester Book Gallery, having owned and operated the store since 2011. "We are very excited to be moving down the block in Old Town where we will continue this great literary tradition and work hard to help the Book Gallery celebrate 50 years in 2022," wrote Christine Patrick.