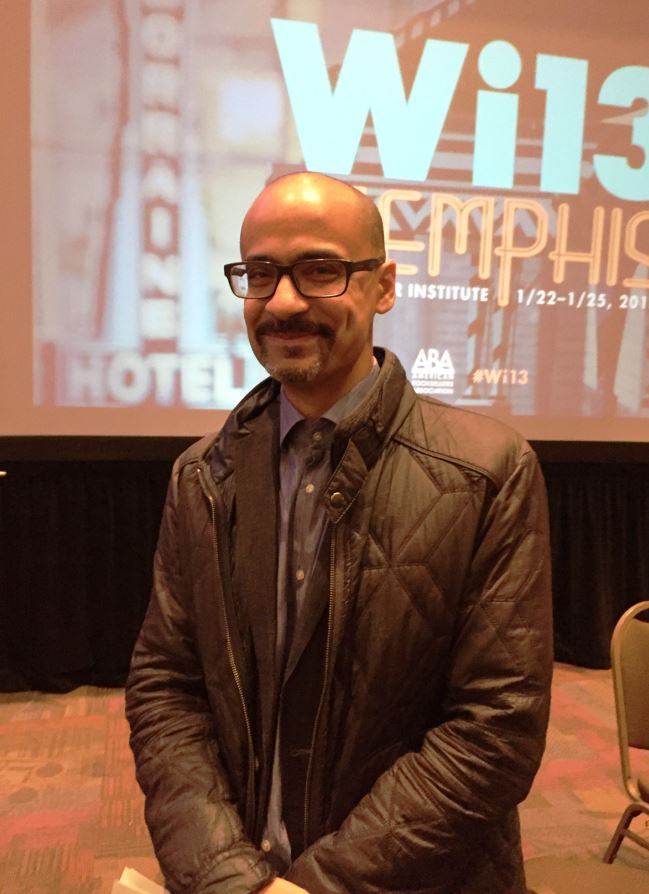 Junot Díaz
A Massachusetts Institute of Technology investigation has cleared author and creative writing professor Junot Díaz to return to the classroom for the fall semester. The Associated Press reported that "the inquiry into Díaz's actions toward female students and staff yielded no information that would lead to restrictions on Díaz's role as a faculty member at the university in Cambridge."
Kimberly Allen, director of media relations for the university, said: "To date, MIT has not found or received information that would lead us to take any action to restrict Professor Díaz in his role as an MIT faculty member, and we expect him to teach next academic year, as scheduled."
Melissa Nobles, dean of MIT's School of Humanities, Arts and Social Sciences, and Edward Schiappa, section head for Comparative Media Studies/Writing, where Díaz is based, were involved in the internal investigation. They reached out to current students he had taught and had extensive conversations with Díaz and other professors.
Díaz has not commented on MIT's decision, but his agent, Nicole Aragi, told the Boston Globe: "I expected no less. And I'm expecting positive outcomes from any inquiries that test the allegations."
In May, at the Sydney Writers Festival in Australia, author Zinzi Clemmons questioned Díaz about his behavior toward her when she was a graduate student at Columbia. Other female writers stepped forward soon afterward to accuse Díaz of verbal abuse. The allegations spurred MIT to launch an investigation.
Díaz subsequently said he "took responsibility" for his past in a statement provided through his agent to the New York Times: "I am listening to and learning from women's stories in this essential and overdue cultural movement.... We must continue to teach all men about consent and boundaries."
The Boston Review, where Díaz has been a fiction editor since 2003, also concluded earlier this month that it would "continue their relationship with the author," WBUR reported, adding that in response, three of the magazine's poetry editors said they were "dismayed" and would be stepping down on July 1.
The Pulitzer Prize board is currently conducting an independent review of the allegations against Díaz, who stepped down as chairman but remains part of the organization.