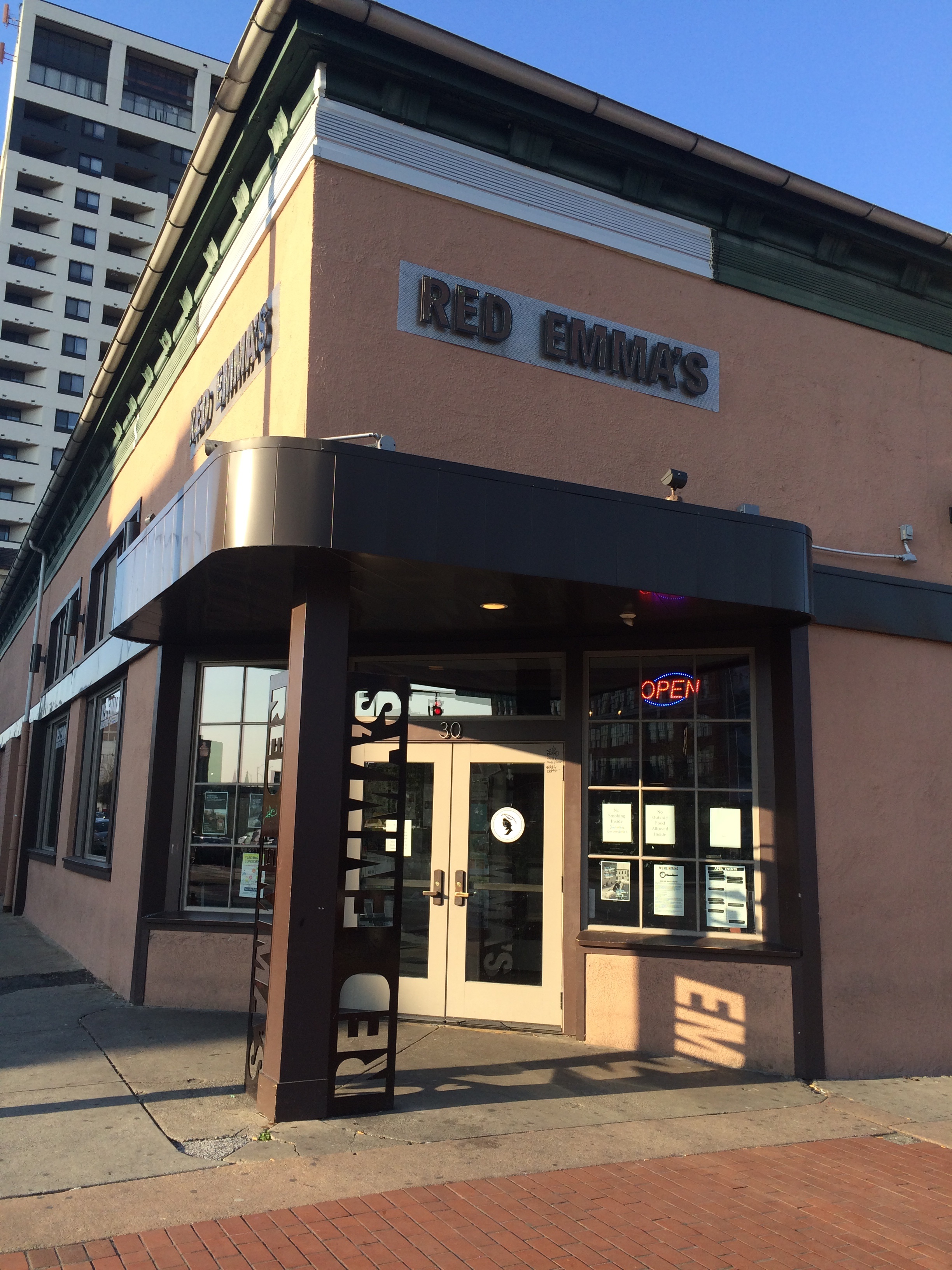 Red Emma's Bookstore Coffeehouse, which announced recently that it is moving into a new space in Baltimore's Mt. Vernon neighborhood--where it first opened in 2003--spoke with Next City about the challenges the worker-owned business faced "the first time they were looking to finance a new, larger location for their bookstore and café space." By 2013, Red Emma's "had outgrown its original location, but because it is a worker cooperative, most financing entities didn't know how to engage," Next City wrote.
"Nobody would take a chance on us because they didn't understand what we were," said Kate Khatib, one of Red Emma's founding worker-owners. For its latest move, however, Red Emma's received financing from the Baltimore Roundtable for Economic Democracy, one of the local hubs for a national peer network of worker-cooperative lenders and incubators.
The new location is an indication of how the business continues to evolve. Next City noted that "as Red Emma's has grown and brought on new worker-owners, each shapes the business as they begin bringing their own perspectives, interests, and talents into the business." From a founding group of seven, Red Emma's now has 25 worker-owners, and the larger space will allow for 10 more worker-owners. A bar is also part of the plan.
"It's something we know that is needed," Khatib said. "Our worker-ownership is made up of a lot of people who are representing different identity groups that are often made to feel uncomfortable in mainstream spaces. So, one of the things we are really, really thinking a lot about, especially as we increase our alcohol component, is how do we create a bar that feels safe, that feels welcoming, that does not replicate many of the problematic and uncomfortable environments that many spaces do in other parts of the city."
Mel Gross, a newer Red Emma's worker-owner, observed: "It is really important to have spaces that make people question their everyday interactions with spaces, and with people, more importantly. So much of it is not having this coded language around who's allowed to be in a space and what you're allowed to do in a space.... We're trying to make something where the people who work [at Red Emma's] have a little bit more control, a little more capital to work with. But also, where this business can become a way to fundraise and distribute money and collect ideas and share conversations in a little bit more organized way than we're doing at the current location."