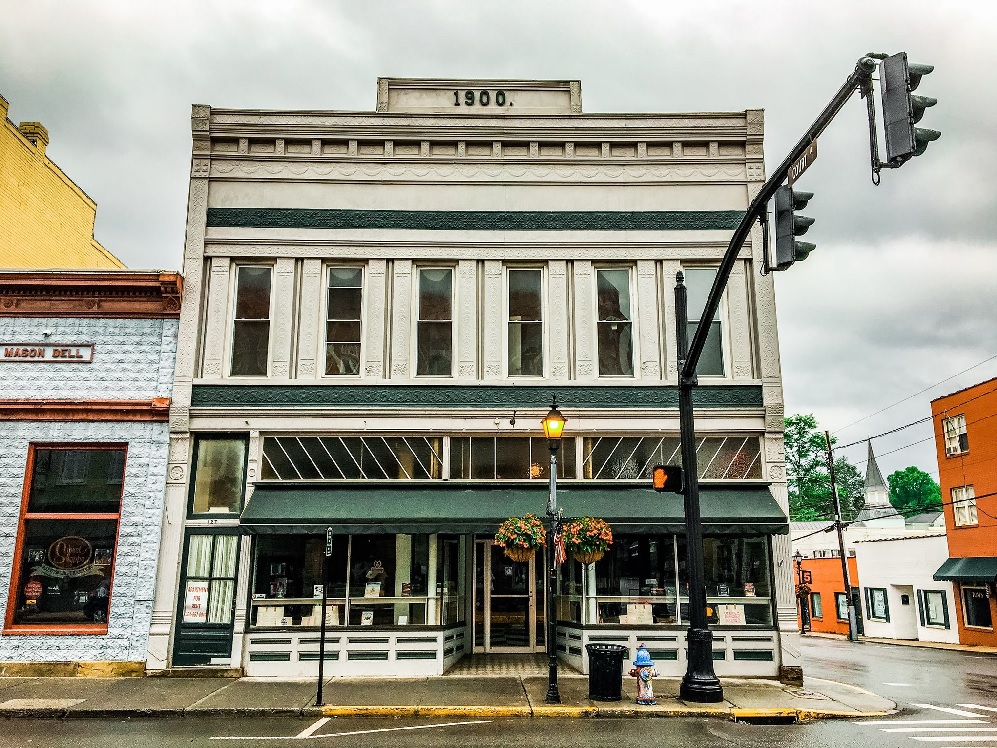 A New Chapter bookstore has opened in Lewisburg, W.Va., and will have a ribbon-cutting ceremony and grand opening tomorrow at 4 p.m. The store carries titles for all ages, including a large section for children and young adults. It also carries local gift items and cards. It plans to host events and book club meetings as well as other groups.
The store is in a completely renovated space in the old ABB Building that has a "modern, clean atmosphere," the Mountain Messenger wrote. "The new look is mostly cool grays with black shelves, and an intricate tile pattern highlighting the floor." Owner David Craddock visited bookstores from New York to Florida for inspiration.
Wanting to open a bookstore for a long time, Craddock retired last year and moved with his wife to Lewisburg from Tennessee. Craddock told the paper that "business has been good" since the store's soft opening in late May.