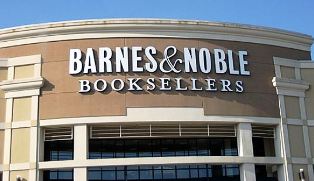 During the fiscal year ended April 28, total sales at Barnes & Noble fell 6%, to $3.7 billion, and the consolidated net loss was $125.5 million ($1.73 a share), compared to net earnings of $22 million (30 cents a share) in the previous year.
Total sales in the fourth quarter fell 4.3%, to $786 million, and the net loss increased to $21.1 million (29 cents a share). Wall Street analysts had expected lower sales--of a little less than $775 million--but also a lower net loss, of about 18 cents a share.
Sales at stores open at least year fell 5.4% for the full year and 4.1% in the fourth quarter.
B&N noted that full-year results include "non-cash asset impairment charges of $135.4 million, $16.2 million of severance charges and $15.3 million of strategic initiative costs" while fourth-quarter results include "$7.7 million of non-recurring charges associated with the company's strategic initiatives."
B&N CEO Demos Parneros commented: "In fiscal 2018 we developed a long-term strategic turnaround plan, which we continue to execute. Our plan, which includes sales improvements and cost reductions, is expected to yield immediate improvement in fiscal 2019, resulting in EBITDA of $175 million to $200 million, and further benefits in the following years. We also strengthened our leadership team in key areas of the business. They will be instrumental in overseeing the turnaround."