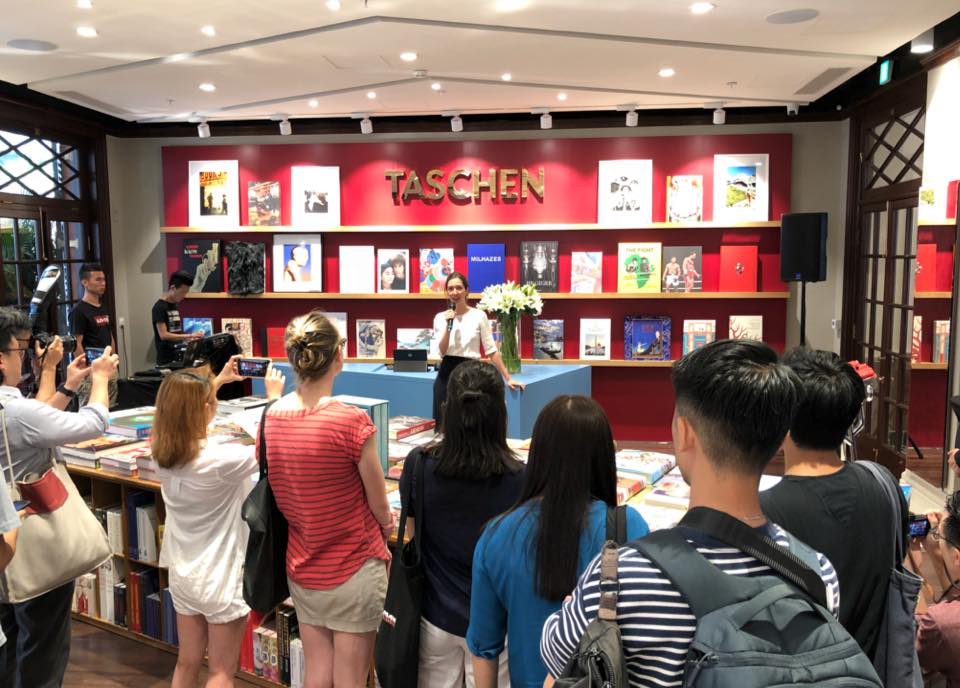 Taschen has opened its first store in Asia, in Hong Kong, a 1,700-square-foot shop in the Tai Kwun Centre for Heritage and Arts, the South China Morning Post reported. It is the publisher and bookseller's 15th bookstore, the first Taschen bookstore outside Europe and the U.S.
Marlene Taschen, who runs the business with her father, Benedikt Taschen, told the paper, "When I came to Hong Kong for the first time two years ago for Art Basel and a talk at the Upper House [hotel], I liked it so much, and a historic building like this in Central is a perfect location."
The bookstore is "entering a difficult market," the Morning Post wrote, noting that the city's bookstores "have been struggling with high rents and labor costs as well as competition from e-books."
The store aims to differentiate itself from local competition, the paper said, by offering only books and in a range of sizes and editions, and, of course, in Taschen style, emphasizing books that are "image-driven." While some of the stock costs as little as $13, the most expensive book in the store is a history of Ferrari, with previously unseen photographs, drawings and sketches from the carmaker's archives and private collectors. Sealed with the Ferrari horse logo and tucked in an aluminum case, the book retails for about $29,000.
Taschen added that the company wants to see how the store does before making a new move in the region: "We want to make the Hong Kong store a success first before going to the next market in Asia."