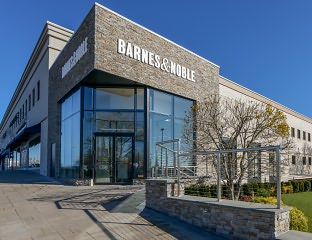 Wall Street reacted negatively to Barnes & Noble's disappointing fourth quarter and fiscal 2018 results (sales fell 6% and the net loss was $125.5 million), announced yesterday. In twice the usual volume, B&N stock fell 3.9%, to $6.20 a share. The company's market capitalization is $450 million and its yield is 10%.

In a conference call with analysts after the results were released (transcript courtesy of SeekingAlpha), B&N CEO Demos Parneros said that the company has been working hard for some time on reversing its fortunes, but "turnaround plans take time.... [Still, we] have laid the groundwork for the future and we are beginning to see modest improvement in some areas."

He cited at length various positive changes:
"Store conversion rates" improved during fiscal 2018.
B&N's membership program grew by 500,000 members.
At cafes open at least a year, sales rose in the latter part of the fiscal year.
The company has developed "a pipeline of real estate opportunities" that should allow it to have a net increase in store count next year, with ideal new stores at about 14,000 square feet and maintaining B&N's presence in "key markets."
The company launched its ship-from-store program.
The Barnes & Noble Book Club launched in May.
Tim Mantel was hired as chief marketing officer, among other "key hires" in the last few years to the management team.
The exclusive and signed editions program will be expanded to more holidays.
A business development team was formed and focuses on "creating a pipeline of fresh new concepts to engage our customers" such as new back-to-school products available in July.
The company's "new, more efficient store labor model... resulted in a $40 million cost reduction," and the company is reviewing other cost-cutting possibilities.
CFO Allen Lindstrom added more details about the results of store categories in the past year. Sales of books at stores open at least a year fell 3.4% in the fourth quarter, while all non-book categories fell 4.5%.

Gift, music and DVD business had "double-digit declines, partially offset by favorable trends in our café and toys and games categories."

Online sales dropped 9.6% during the year.
B&N's next quarterly report will be in early September.