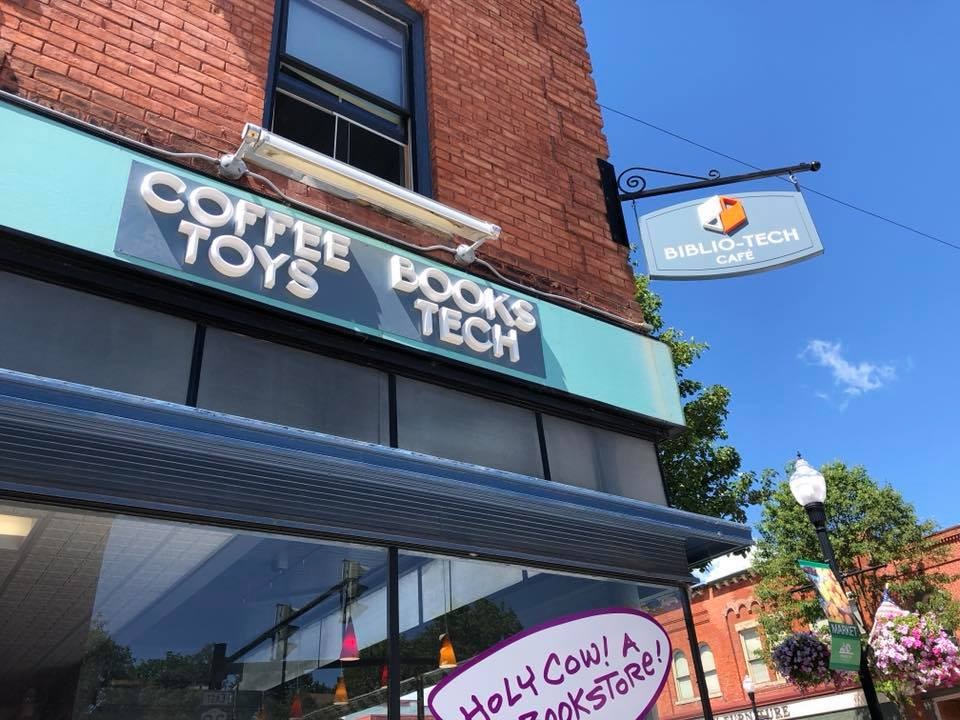 Biblio-Tech Café hosted a ribbon cutting ceremony and grand opening celebration recently at 2 S. Main St. in Perry, N.Y. "after Wyoming County's brief bookstore hiatus," the Daily News reported. Burlingham Books had previously occupied the location until its closure and ownership change was announced earlier this year.
"Today was a dream come true," new owner Giuseppe Gentile posted on Facebook after his first day in business. "The support and embrace from the community was overwhelming, and I was so happy to see so many smiling faces. From the bottom of my heart, thank you to everyone who came out today. Thank you to everyone who shopped with us. Thank you to everyone who got us here and made this moment possible. I look forward to many more years serving this community. Thank you."
Biblio-Tech Café "is just a little bit of the same--and a lot bit different--than Burlingham Books, Perry's old staple for new and used books, where Gentile had served for 12 years as manager before the famed store closed its doors," the Daily News wrote.