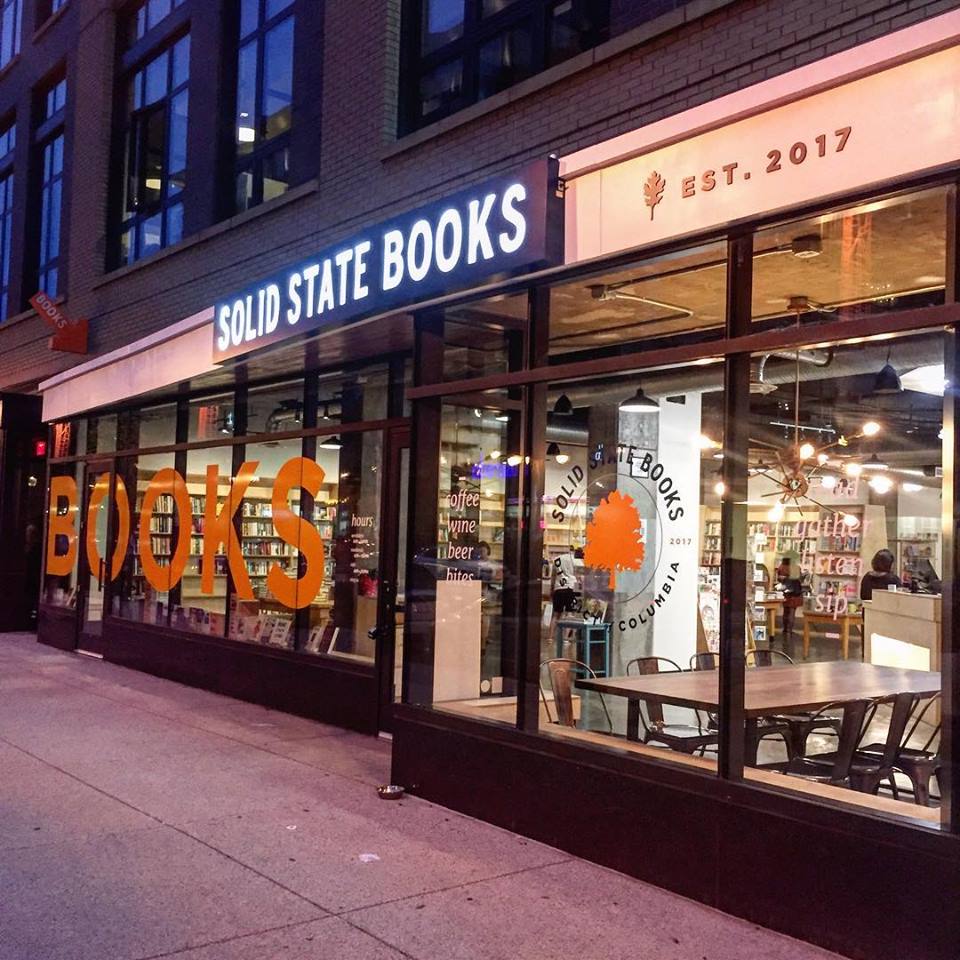 Solid State Books opened yesterday at 600 H Street NE in Washington, D.C. Co-owners Scott Abel and Jake Cumsky-Whitloc, former longtime Kramerbooks & Afterwords Café managers, made the announcement in an e-mail message expressing their "great pleasure to share with you the long-awaited, much-anticipated, for-real-this-is-no-joke news that we are now open for business in our permanent space!"
Noting that they had just finished moving books from the pop-up shop yesterday, the co-owners wrote: "We are still settling in, filling up the shelves (there are so many to fill!), and our food program is not fully operational just yet (though it should be by early next week). However, and most importantly, we do have a great selection of five beers, six wines, and coffee from Ceremony Roasters ready to go today! And of course we have the same great slate of events--now with much more space to operate--including tonight's event with Camille Perri for her book When Katie Met Cassidy. So please stop in and grab a book or a drink, check out an event, or just say hello. We can't wait to see you in the store!"
On Wednesday, Solid State tweeted about its first author event in the new space the night before: "Corks were popped! Books were signed and sold! Thank you to @rebeccamakkai for making the first event in our new space a great one. We wish the best for you and The Great Believers!"