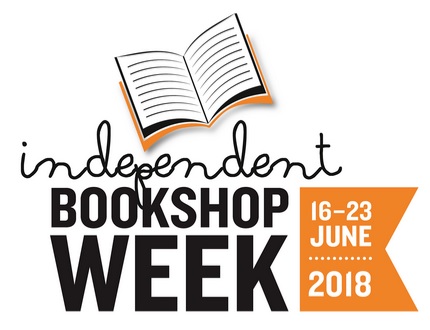 Independent Bookshop Week is currently underway in the U.K. and Ireland, with more than 400 indies celebrating #BookshopHeroes, a theme that has been an entertaining and inspiring way to showcase not just the bookshops, but individual frontline booksellers.
"Happy Independent Bookshop Week 2018!" Books Are My Bag tweeted. "We're celebrating the booksellers that work so hard in the bookshops across the UK and Ireland--they deliver a huge amount to their communities and their high streets. They're our #BookshopHeroes."
BAMB also noted that last weekend Erica Jones (@bookshopblogger) was "embarking on one of the biggest, if not *the* biggest #bookshopcrawl of all time."
In her wrap-up blog post, "Bookshops, home to real-life super heroes," Jones wrote: "You don't have to visit 12 bookshops in three days, but letting bookshops inspire you to visit new places (in the real and imagined world) is definitely a recommended experience--and one that will make you a bookshop hero too."
This year's festivities have been further enhanced by the variety of ways booksellers incorporated branded superhero capes from Quarto and IBW aprons from Nielsen into their social media outreach. Among the IBW #BookshopHeroes highlights:
Griffin Books, Penarth, South Wales: "This year's Independent Bookshop Week is all about #BookshopHeroes!"
Lindum Books, Lincoln: "Bookshop superheroes were in evidence yesterday as we started celebrating Independent Bookshop Week in earnest! Our caped crusader wanted to retain his secret identity though."
White Rose Books, Thirsk: "There's #BookshopHeroes then there's our Sue-per Hero!"
Mostly Books, Abingdon: "#BookshopHeroes #IBW2018 What a bunch of legends."
Warwick Books, Warwick: "#BookshopHeroes #ibw2018 Super hero powers... specialist knowledge of graphic novels, kids books, crime thrillers and the #warwick area... and also dressing up!"
Rickaro Books, Horbury: "A bookshop superhero flying around the shop today."
Ruth Concannon (customer): "My #BookshopHeroes are @ByrnesBooks [Galway], the hardest working booksellers in Ireland and the best Craic as well. They also put up with my mad schemes and terrible puns for two whole years #saints."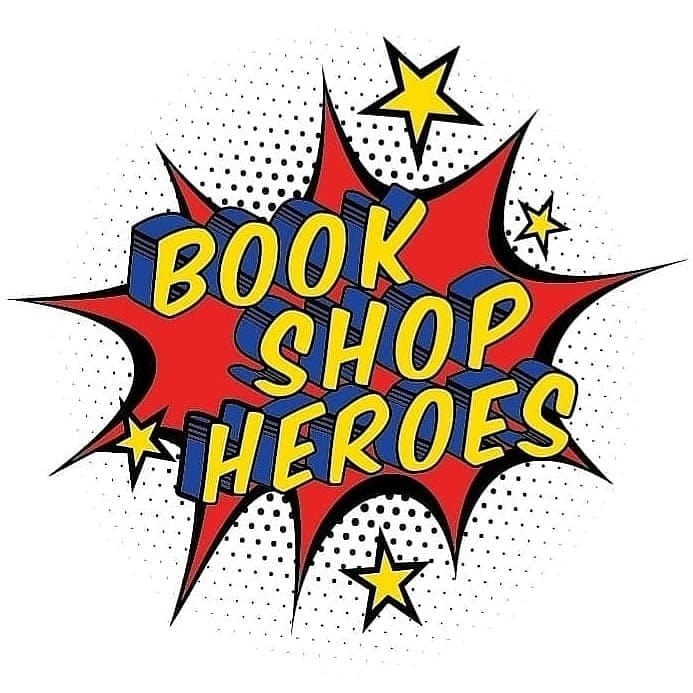 Alligator's Mouth, London: "The first Alligator's Mouth #BookshopHero is... Helen! She is wearing the #IBW2018 Apron of Destiny with pride. As you can see, she is the ultimate Bookshop Girl."
Lighthouse Bookshop, Edinburgh, Scotland: "It's our Michael's 58th birthday today! An honorary lighthouse keeper he brings us such joy we nominate him as our #IBW2018 BookshopHERO!..."
Padstow Bookseller, Padstow: "To celebrate #IBW2018 the shop has donned it's cape and is looking 'super' this week!"
Haslemere Bookshop, Haslemere: "From the newest member of staff to the longest standing, Thursday's #BookshopHero is Sue! Sue has worked in the shop for over 15 years and during this time has been involved in countless school events and community projects--she's a brilliant ambassador for books! When she's not in the shop Sue is out walking, birding and spotting butterflies."
Cogito Books, Hexham: "A huge shout out for our #bookshopheroes bookseller and book group guru @MacCallumHilar--an avid reader with extensive book knowledge and her wonderful way with people is always delivered with a smile!"
Tales on Moon Lane, London: "Alphabetizing... now that's a job for #bookshopheroes. Hang on, where does that McCall Smith go?"
IBW was not just about celebrations, however. Last week, Booksellers Association president Nic Bottomley, owner of Mr. B's Emporium of Reading Delights in Bath, spoke at the House of Commons during a World Book Day launch reception. A true #BookshopHero, Bottomley cited the "massive disparity" in U.K. business rates, noting that one branch of Waterstones in Bedford paid 60 times as much as the Amazon distribution center in the same town.
"This isn't sustainable. Intellectually, morally, or for the bookshops involved," he observed, adding that as "a first step and as a matter of urgency we would ask for a business rates exemption for bookshops. Business rates dispensation has been given to pubs in recognition of their community value.... Booksellers bring both community value and cultural value to their towns, at a heroic level. And they should be given the same exception. I urge all Parliamentarians to support our representation that we should be given the same business rates concessions as our pubs."
This week, the Booksellers Association upped the ante by calling upon readers, authors, agents, publishers along with the general public to sign a petition urging the government to give bookshops the same business rate discount as pubs. Thus far, it has garnered more than 3,000 signatures.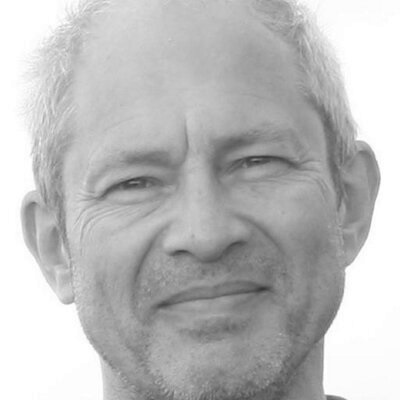 Nigel Roby
Nigel Roby, owner and CEO of the Bookseller, enthusiastically endorsed the petition drive: "It cannot be right that the rates structure penalizes small local bookshops over giant, global corporations selling online. The BA's proposal is a sensible, achievable way of at least partially redressing this gross imbalance.
"This concession could help more bookshops to continue and just may provide the extra incentive for a new shop to open. The cost to government is minuscule, but the benefit to high streets, struggling with closures, could be significant. What would legislators prefer, yet another betting shop on the high street or a bookshop that supports the community?"
#BookshopHeroes: Maybe Superman is actually a disguise for Clark Kent.