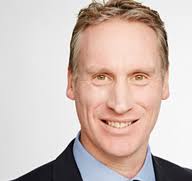 Mike Symons
Mike Symons, CEO of Parragon, has left the company as it prepares for closure, "with only 19 of 140 employees still working at the U.K. site in Bath," the Bookseller reported. Parragon's "annuals business will continue on as part of the wider DC Thomson Group, with Cottage Door Press taking on the publisher's titles in North and South America and Lake Press buying rights to others in Australia, New Zealand and Hong Kong."
In a related development, the Bookseller noted that a U.S. newspaper, the Milan Mirror-Exchange, reported that the FBI is involved in investigating "criminal activities" at a former Parragon warehouse in Milan, Tenn. Parragon declined to comment on "personal matters" and the FBI also refused to comment. The investigation is said to be "ongoing."
A DC Thomson spokesperson told the Bookseller that the Milan "warehouse facility has successfully transferred to ABC, the American Book Company. ABC is using the facility with its established infrastructure to supplement its already substantial warehouse and distribution operations at Knoxville, Tennessee. We would not publicly comment on any other personnel matters in Milan."