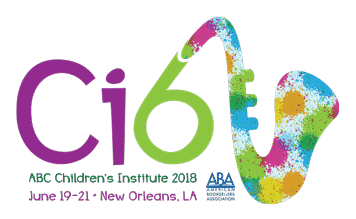 At Children's Institute 6 in New Orleans, La., three booksellers with experience running pop-up bookshops convened to share tips and best practices. Suzanna Hermans, co-owner of Oblong Books & Music in Rhinebeck and Millerton, N.Y., Deborah Cohen, owner of The Story House based in Montgomery County, Md., and Angela Maria Spring, owner of Duende District Bookstore in Washington, D.C., made up the panel, while Amanda Hurley of Tombolo Books in St. Petersburg, Fla., moderated the discussion.
Spring said that narrowing one's mission and focus can help quite a bit when it comes to launching pop-ups. By nature, pop-ups have limited space, and she suggested it can be better to do one thing very well rather than try to do a little bit of everything. Spring said she doesn't do consignment, and if a potential partner wants to charge her rent, she will not go over $300, which is the point where the business model becomes unsustainable for her. As for POS systems, she reported having good results with Square and noted that Square can run credit cards even without Internet access. As for planning and hosting author events, Spring said that having a very particular mission helped her find other organizations to work with and, given the size of her pop-up stores, event partnerships were virtually a necessity.
Cohen said she decided to open her store as a mobile pop-up (she bought and renovated an old trolley bus) because rents in her county were so high that a bricks-and-mortar store did not seem sustainable. Cohen has had success with school events in the spring, especially with Montessori preschools, and said she chooses her inventory based on the event she is going to. At a Pride event, for example, she carried all LGBTQ-themed titles, and at a gluten-free expo at the Children's National Medical Center she brought cookbooks with gluten-free recipes and related titles. When it comes to deciding exactly which books to carry, Cohen said she spends a lot of time reading reviews. For schools, requesting lists of titles from teachers and administrators can be extremely helpful. Cohen added that she switched to Square after her previous inventory system kept breaking down in remote locations.
Hermans has a traditional bricks-and-mortar bookstore but operates pop-up shops at some off-site events. Her store has an ongoing partnership with Bard College and sells books, CDs and other concessions at Bard's Performing Arts Center when it puts on performances. Oblong partners with the store Taste N.Y. to sell a small selection of titles by New York authors and about local interests, and Hermans has also sold books at a high-end gardening show in northwest Connecticut. Hermans said she uses a lot of store data to help her make selections for pop-ups, and noted that debut authors tend not to do very well unless she handsells them. For the first gardening pop-up, she recalled, she reached out to her Workman rep for suggestions for high-end gardening books. When it comes to covering her costs for pop-up events, Hermans said she's worked out a formula where she needs to earn $40 per hour of every bookseller's time, meaning that if she had one bookseller working for four hours she would need to make $160. After she hits that threshold, she said, she gives back 20% of sales if she's partnering with a school or non-profit. --Alex Mutter