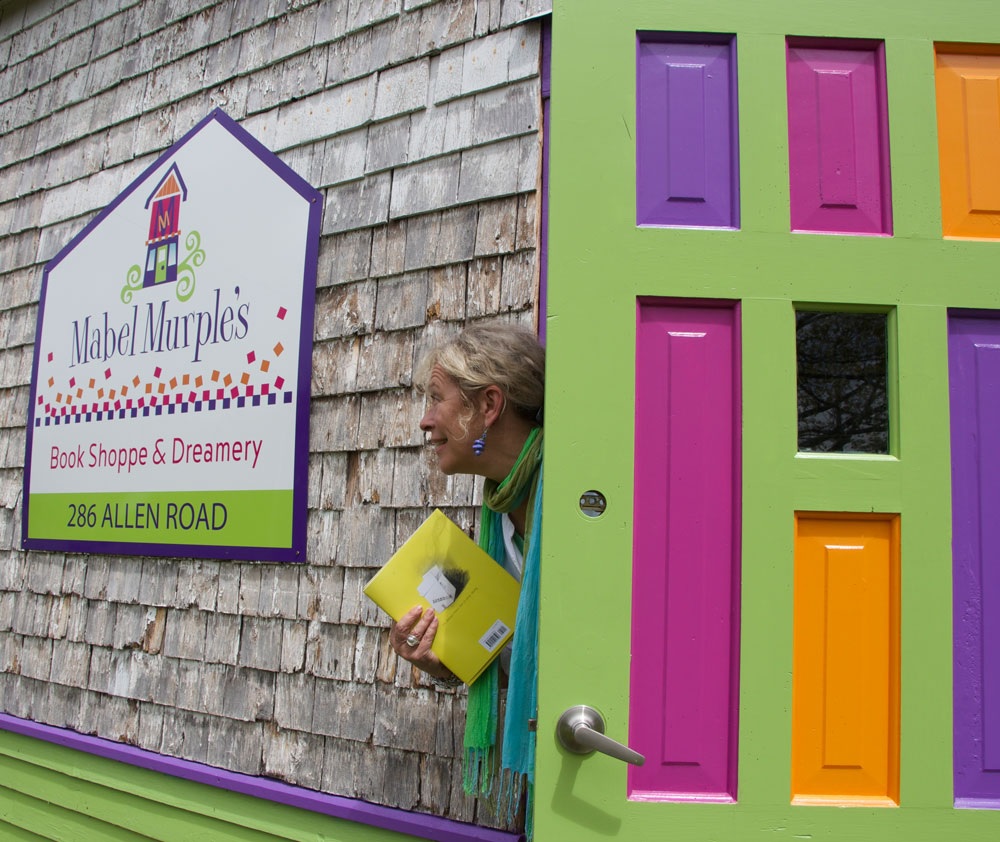 "Down a sunny dirt road, deep in rural Nova Scotia, is a magical place," the Canadian Press wrote in profiling Mabel Murple's Book Shoppe & Dreamery in River John. Author, storyteller and owner Sheree Fitch described her location on an old farm as a "barn full of books and a pasture full of poop." The seasonal bookshop opens for its second summer July 2, hosting Read by the Sea's WordPlay Children's Book Festival, with readings by authors Paulette Bourgeois, Wesley King and Justin Gregg.
"I wanted to open a space where people can come, sit down with a book, bring their bug spray, sunscreen, a clothes pin for the nose, and they can dream in this space," Fitch said. "We didn't have a lot of money but I thought, 'What if it's not just about bottom-line dollar. We've got a beautiful property, let's open it up.' "
Last year, her husband, Gilles Plante, "converted an old grainery into a rustic bookstore with handmade shelves painted light green and purple," the Canadian Press noted. "They ordered a few boxes of books--enough inventory to last the season, they thought--and made three parking spots. They expected a smattering of supportive locals and a few come-by-chance tourists. They ended up with three pastures full of cars and sold-out shelves on opening day."
"They got out of their cars and stepped into a world away from the screens," said Fitch. "They could sit and have an egg salad sandwich and lemonade and read a book.... We want this to be part of an old-fashioned summer vacation. There's something nostalgic about getting off the iPad, the iPhones, and just enjoying some good old-fashioned books, storytelling and picnics. I really believe eyeball-to-eyeball and face-to-face communication is what human beings need the most. It's called human interaction and it's essential to people's well-being and health."