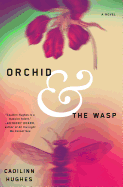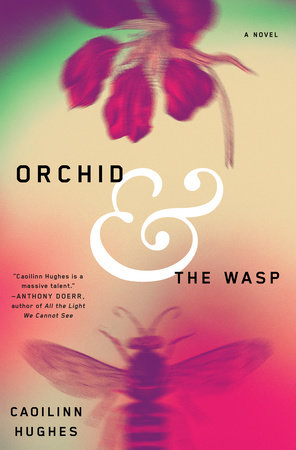 With Orchid & the Wasp, Irish poet Caoilinn Hughes (Gathering Evidence) ventures into fiction for the first time. The novel's protagonist is an intelligent, complex young woman making a daring entry into adulthood amid the economic certainty of the 21st century's first decade, and the novel showcases Hughes's talent as both a shrewd student of character and an astute observer of contemporary life.
Beginning in 2002, the story follows Gael Foess, then age 11 and living in Dublin, over nearly a decade, as her life takes her first to London and then New York City. Her parents are Jarleth, an icy investment banker whose work might be implicated in the financial manipulation that led to the Great Recession, and Sive, principal conductor of the National Symphony Orchestra. Gael shares her childhood home with a younger brother, Guthrie, a talented artist who suffers from somatic delusional disorder, which manifests itself in epileptic seizures that seem frighteningly real, but aren't.
Gael is ingenious, if not always wise, and resourceful even in the direst circumstances. All of those qualities coalesce when she hatches a scheme to market some of Guthrie's artwork without his knowledge in a Chelsea gallery. She does this after her father abandons the family and departs for London, in the process triggering her mother's personal and professional collapse. Moreover, Guthrie finds himself the accidental father of twins and needs the money for their support.
Whether it's Gael's improbable, hilariously dismissive admission interview at London Business School, her caustic take on three young Master of the Universe types during an evening of partying or her frightening experience at the Occupy Wall Street encampment in Zuccotti Park in 2011, Hughes persuasively portrays some of the obstacles facing a modern young woman who decides to take on the world armed with little more than her wits and noble intentions. For all the frustration readers may feel when Gael seems to make an imprudent decision, among the character traits that make her such an appealing protagonist is her refusal to look at the world with anything less than an unblinkered eye. "I don't bank on luck," she tells Art, the man who slips into Sive's life after Jarleth leaves her. "I don't bank on skill either. Neither gets you a fair return."
Hughes chooses not to bring Gael's story to a neat end. Perhaps that's because she's one of those literary characters whose life is so vividly depicted it's easy to imagine it continuing beyond the last page of this refreshingly honest novel. --Harvey Freedenberg, freelance reviewer
Shelf Talker: In Caoilinn Hughes's debut novel, a young Irish woman faces the challenge of making her way alone in the modern world.