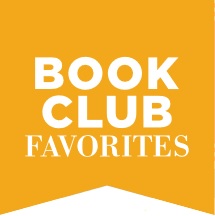 Simon & Schuster has launched Book Club Favorites, a direct-to-consumer program that promotes book club titles, primarily paperback fiction, from imprints across the company on a monthly basis. Book Club Favorites will have its own website and Facebook group with discussion questions and exclusive content. Book Club Favorites will also include a newsletter, a monthly sweepstakes with wine partner Bright Cellars, and ongoing targeted marketing to consumers, booksellers, librarians, and book group leaders. At the end of the month, readers will be invited to participate in the Book Club Favorites Facebook Live discussion. The following month's pick will be revealed at that time.
The first Book Club Favorites title, for July, is The Rules of Magic by Alice Hoffman, which S&S is publishing on June 26.
The program aims to "connect publishers and authors directly with book clubs and draw them into a conversation," the company said, and will feature "bestselling authors that reading groups already love--such as inaugural author Alice Hoffman--and introduce them to new favorites."
"We are thrilled to be showcasing Simon & Schuster titles in this new way, which expands on our existing book club efforts and provides readers with a new way to engage with our books and authors," Wendy Sheanin, v-p and director of marketing at S&S, said.