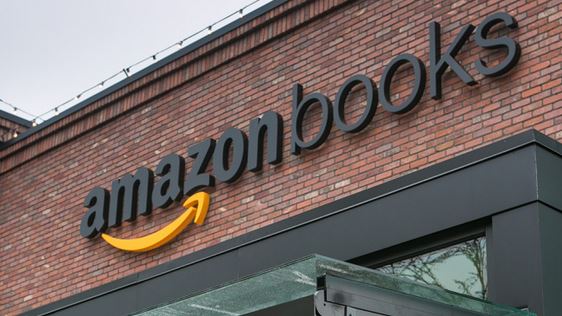 Yesterday, a new Amazon Books store opened in Bethesda, Md., at 7117 Arlington Road on Bethesda Row. This is the company's second brick-and-mortar bookstore in the D.C. area and 16th nationwide, Bethesda magazine reported. Amazon Books debuted its Georgetown location in March.
"We're always looking for areas with lots of shoppers, and Bethesda Row fits that target really nicely," said Cameron Janes, v-p of Amazon Books.
Earlier this year, Barnes & Noble closed its Bethesda store at the corner of Woodmont and Bethesda avenues.
Janes added that it is up to customers to decide if Amazon Books fills the void left by B&N, noting that "the store was designed with local shoppers in mind" and "will consider offering a story-time program, depending on the community demand," Bethesda magazine wrote.