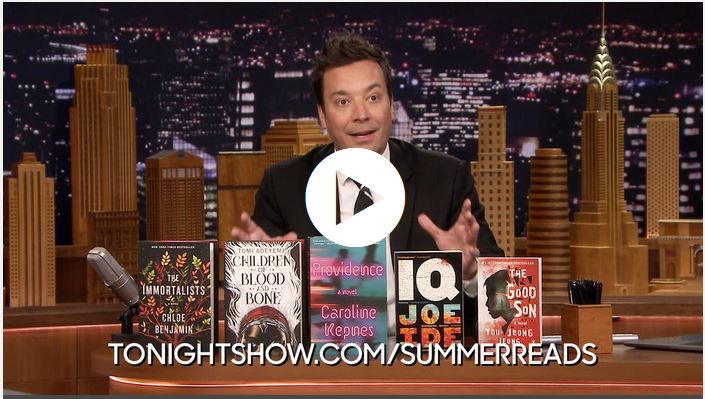 NBC's Tonight Show host Jimmy Fallon has launched a book club, called the Tonight Show Summer Reads. Viewers are helping to select the first pick from a list of five titles. Results will be revealed on the June 29 show.
"Summer's here and I don't really have books to read. I don't have a good summer book to read," Fallon said following his opening monologue recently. "But I want to be there. I want to be walking around with that book that everyone's got, like, 'Oh, you?' 'Yeah, me.' "
The eligible books are: Providence by Caroline Kepnes (Lenny), Children of Blood and Bone by Tomi Adeyemi (Holt), The Immortalists by Chloe Benjamin (Putnam), The Good Son by You-Jeong Jeong (Penguin) and IQ by Joe Ide (Mulholland Books).