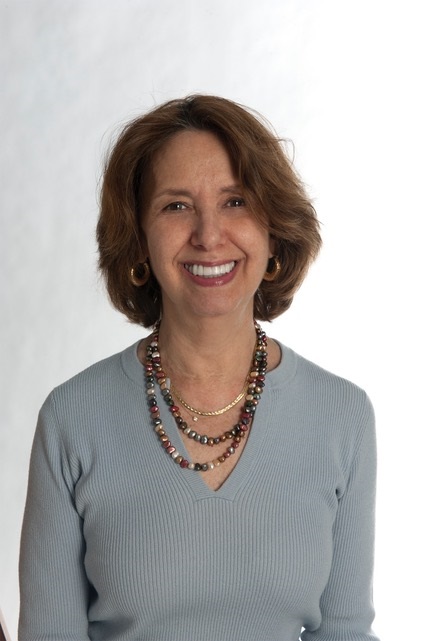 Until her retirement earlier this year, Suzanne Rafer was, for many years, the executive editor and director of cookbook publishing at Workman Publishing. Editor of dozens of bestselling cookbooks (including
The Silver Palate
and
The New Basics
, Steven Raichlen's
Barbecue! Bible
cookbooks, Anne Byrn's
Cake Mix Doctor
books, Patricia Wells's
The Food Lover's Guide to Paris
and
Bistro Cookbook
), Rafer also edited all the
What to Expect
pregnancy and parenting books and a series of popular children's board and music books by Sandra Boynton.
On your nightstand now:
My nightstand is made up of a stack of books. On top is Kate Atkinson's Life After Life, which I'm almost finished reading. Right below is D-Day by Stephen E. Ambrose. Underneath that is Hollywood by Gore Vidal. Lots to look forward to.
Favorite books when you were a child:
Definitely all the Mary Poppins books. The Borrowers books by Mary Norton. The Book of Live Dolls. The Nancy Drew books--I inherited my cousin's originals, when Nancy was still driving a roadster! Anne of Green Gables. And I have to mention two comic books--Katy Keene and Little Lulu. I adored both.
Your top five authors:
This sounds clichéd but it's true: Charles Dickens and Jane Austen. Less clichéd: Edward Gorey. These authors never disappoint me. Ray Bradbury and Shirley Jackson also make the list.
Book you've faked reading:
La Vida Es Sueño by Pedro Calderón for a high school Spanish class. I wound up reading it in English and sat through the class discussion with my "please don't call on me" face on.
Books you're an evangelist for:
Year of Wonder by Geraldine Brooks and The Devil in the White City by Erik Larson. I got so wrapped up in Year, I had to read as much as I could on the plague and its history from the 1300s to 1665. And as for Devil, I actually bought Dover's photo book of all buildings of the 1893 Columbian Exposition and walked around the Exposition site on my last Chicago visit. Only one original building remains. Too bad.
Book you've bought for the cover:
Covers are such great ads for their books, but I can't think of one that grabbed me in the way the title and flap copy (or first page) do.
Book you hid from your parents:
Happily I never had to hide any books from my parents. Except maybe for the occasional horror comic book. Hiding them probably wasn't necessary--but I didn't want to chance it.
Book that changed your life:
Reading is so much a part of my life and certainly helps influence all aspects of it, but I can't pick out one that changed it.
Five books you'll never part with:
Winnie the Pooh signed by A.A. Milne and E.H. Shepard. My Edward Gorey collection.
Book you most want to read again for the first time:
One Hundred Years of Solitude by Gabriel García Márquez. I'd never read anything like it before and hope I make the time to revisit it.
Favorite literary hero:
Does Little Lulu count?
Favorite fictional boyfriend:
Possibly Pride and Prejudice's Mr. Darcy. Helped along by the fact that Laurence Olivier played him in the early movie version.