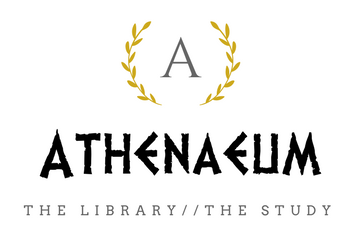 Athenaeum BookBar, a "new Chicago bookstore concept," plans to use tech and a monthly membership model to draw customers to a space that "combines comfort, technology and a restaurant/bar in a playful Fulton Market location," Broadway World reported.
A spring 2019 opening is planned, but Athenaeum is introducing itself to the city August 10-11 at Block 37 via an "Art Is Life" themed pop-up shop that will include art-based books, selected cocktails and a live street-art demonstration. The business has also launched an Indiegogo campaign.
"The goal was to create a venue that I'd love to hang out in," said concept-creator and owner Danielle Mullen. "My favorite places have always been libraries and bars, so I wanted to bring the best parts of both into one really cool spot."
Athenaeum's business model combines a library-themed concept with a bar, restaurant "and all-around hangout spot," Broadway World noted. The monthly membership allows users to "check out" a specified number of books via an app, then either return them to check out more or purchase them. Users will also be able to order drinks and appetizers in advance, as well as reserve breakout space. "While you don't have to be a member to shop, VIP members get chip-embedded cards that allow access to the membership-only floor, which is appropriately decked out with a top-shelf whiskey bar and cigar lounge," Broadway World added.