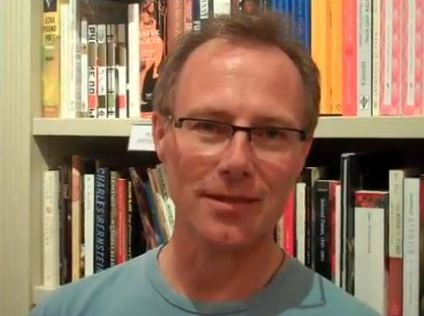 John Evans
John Evans, co-owner of DIESEL, A Bookstore in Larkspur and Brentwood, Calif., shared a few great book suggestions with Audie Cornish on NPR's All Things Considered, which is "on the hunt for great reading recommendations."
"Anyone listening to NPR knows this truth--we do love a good book. We also love a good book list," said Cornish. "And this summer, we're asking booksellers and writers for their reading recommendations. John Evans has a few.... He's excited about the new books he's read this year."
Among his choices were poetry titles The Red Wheelbarrow & Other Poems by William Carlos Williams as well as Emily Dickinson's Envelope Poems and Gorgeous Nothings. Cornish noted: "You're excited about some poetry for this summer. And I think some people think poetry is hard or that it's for curling up with in the winter. How did you think about this?"
"Poetry is delightfully refreshing at using language intensely to say things that we don't know how to say otherwise," Evans replied. "And I think a lot of people are turning to it for that reason and also just taking pleasure in it.... And, you know, you just relax in your beach chair, read a poem, take a nap, read a poem, go swimming, read a poem, have lunch. And it's so relaxing to step away from computers.... And poetry has come back into some kind of mainstream that's--that no one really could have predicted. And yet, that's what's happening."