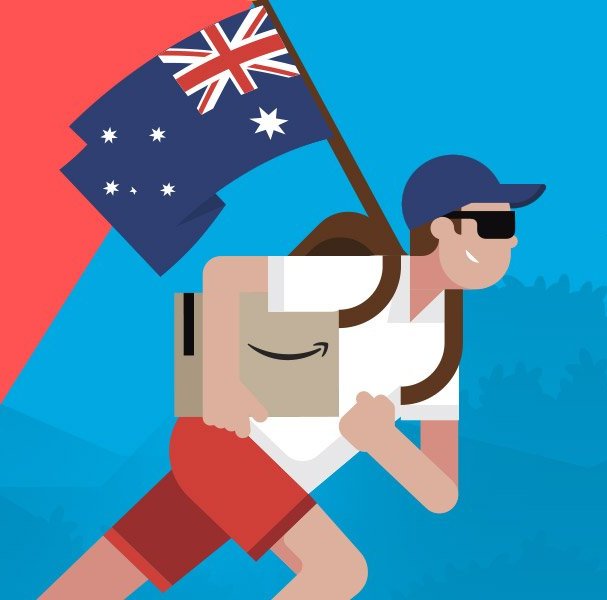 Amazon has launched Prime in Australia, offering users free delivery and subscription access to e-books, videos and games at half the price it charges customers in the U.S. Books+Publishing reported that the launch "comes after the announcement that Amazon's international websites will no longer deliver to Australian addresses" beginning this Sunday, July 1, following changes in GST laws requiring online retailers to collect 10% GST on overseas purchases. That new law ends an exemption that resulted in a price advantage to Amazon and others, much as the company's longtime aversion to collecting sales tax in the U.S. gave it an advantage.
Of course, Amazon has fought collecting the GST, much as it fought collecting sales tax in the U.S., until it decided to open warehouses across the U.S. This week, Australian Booksellers Association CEO Joel Becker noted the absurdity of Amazon's oft-repeated argument that sales tax is too complicated to figure out: "Our collective hearts go out to Amazon, who seem to lack the technical capacity to collect the GST, and therefore have decided to 'geoblock' Australians. Clearly those tens of billions of dollars that go into research and development has not provided them with the capacity to add 10% to the retail price of a purchase from the U.S. to Australia. I was amazed to hear recently that they can manage to collect these taxes across state borders within the U.S. Go figure."
Apparently to make up for blocking direct purchases from abroad, the Prime launch offers Australians some Amazon-style perks. For AU$6.99 (about US$5.15) a month or AU$59 (about US$44) a year, products bought from the U.S. on the Amazon Australia website will include free international delivery for Prime customers on orders totaling more than $49. The service includes free "expedited delivery" to addresses in Sydney, Melbourne, Brisbane, Perth, Adelaide and other regional centers. Also included is access to the Prime Reading subscription service.
Forbes observed that the "bargain basement pricing strategy suggests that Amazon is looking to quickly jumpstart subscriptions Down Under and is clearly planning to be in Australia for the long haul. However, Amazon in Australia is not quite the Amazon we know in the states. Unlike the 480 million products available in the U.S., amazon.com.au has only about 60 million products for sale, and a lot of those products are sold by third-party sellers and thus are not eligible for free two-day shipping."
Among several factors cited to suggest the success of Amazon Prime may not be straightforward in Australia, Forbes observed that Australians "are not always quick to adopt American brands. Starbucks, for example, had a very difficult time cracking the Australian market.... Although the lifestyle coffee shop experience was something new, the local coffee shops quickly copied these innovations and enriched them with strong local ties and better prices. Starbuck's was forced to retreat. While Amazon might be able to offer something new in terms of e-commerce experience, if the domestic retailers can respond quickly enough, it may not be enough of an advantage to change the local habits."