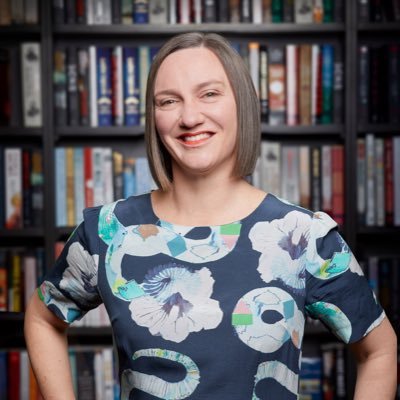 Louise Sherwin-Stark
Louise Sherwin‐Stark has been appointed CEO of Hachette Australia and New Zealand, the Bookseller reported. She had been serving as joint managing director. In her new role, Sherwin‐Stark will have overall responsibility for all parts of the business, including Australian publishing, publicity and marketing. She reports to Richard Kitson, chair of Hachette Australia and New Zealand and deputy CEO of Hachette U.K.
Kitson praised Sherwin‐Stark as "a natural leader and a brilliant publisher, and her huge flair and enthusiasm inspires all who work with her." He added that Sherwin-Stark and managing director Justin Ractliffe "jointly stepped into the role of managing director in October 2014 following the sudden and tragic death of Matt Richell. They steadied the ship and carried on the great work that Matt had started and since then have made their own mark on the company with a long list of brilliant achievements. Now is the time for Louise to step up again into the new role of CEO and I am very pleased that Justin will continue as managing director."
Sherwin‐Stark thanked the Hachette Australia and New Zealand board, as well as Ractliffe "for working so creatively and collaboratively over the last few years" and Richard Kitson "for his insight and support."