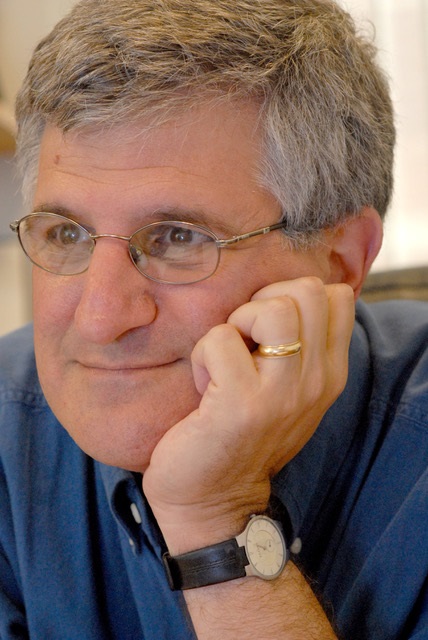 photo: April Saul
Paul A. Offit, M.D., is an attending physician in the Division of Infectious Diseases at the Children's Hospital of Philadelphia and a Professor of Pediatrics at the Perelman School of Medicine at the University of Pennsylvania. He is the co-inventor of the rotavirus vaccine RotaTeq, which in 2006 was recommended by the CDC for universal use in infants. For this achievement, Dr. Offit was elected to the National Academy of Medicine and the American Academy of Arts and Sciences and honored by Bill and Melinda Gates's Living Proof Project. He is the author of
Vaccinated: One Man's Quest to Defeat the World's Deadliest Diseases
,
Deadly Choices: How the Anti-Vaccine Movement Threatens Us All
and
Pandora's Lab: Seven Stories of Science Gone Wrong
. His most recent book is
Bad Advice: Or Why Celebrities, Politicians, and Activists Aren't Your Best Source of Health Information
(Columbia University Press).
On your nightstand now:
A Gentleman in Moscow by Amor Towles. Like Anita Brookner and John Updike, Towles is a writer's writer. It's reassuring to know that I will never write this well.
Favorite book when you were a child:
The Moffats by Eleanor Estes, which described the adventures of a mother and her four children in a small town in Connecticut. There was something enormously hopeful and brave about this family, which, as a child, I found reassuring.
Your top five authors:
W. Somerset Maugham
John Steinbeck
Anita Brookner
Jess Walter
Jonathan Tropper
Book you've faked reading:
I haven't ever pretended to read a book. What would be the point?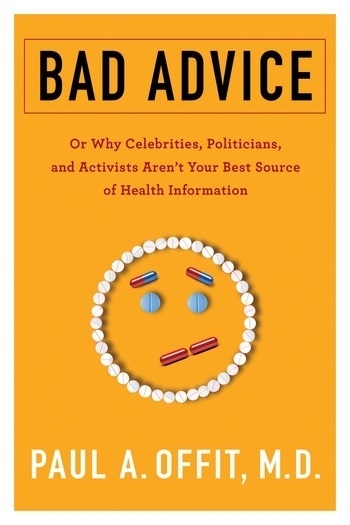 Book you're an evangelist for:
Will You Please Be Quiet, Please? by Raymond Carver. Carver is an amazing short story writer.
Book you've bought for the cover:
A Heartbreaking Work of Staggering Genius by Dave Eggers. Okay, I primarily bought this book for the title. But the cover was also seductive.
Book you hid from your parents:
I never hid a book from my parents. My room was at the other end of the house. I didn't really have to hide anything.
Book that changed your life:
W. Somerset Maugham's Of Human Bondage, the single best description of the suffering of unrequited love. The movie equivalents to this book are Francois Truffaut's The Story of Adele H. starring Isabelle Adjani, The Sterile Cuckoo starring Liza Minnelli and The Lacemaker starring Isabelle Huppert, where rejection causes a descent into madness.
Favorite line from a book:
Regarding young men at war: "We are forlorn like children and experienced like old men. We are crude and sorrowful and superficial--I believe we are lost." --from All Quiet on the Western Front by Eric Maria Remarque
Five books you'll never part with:
The Grapes of Wrath by John Steinbeck
Of Human Bondage by Somerset Maugham
Sophie's Choice by William Styron
The Book of Daniel by E.L. Doctorow
The Prince of Tides by Pat Conroy
All are books about suffering, love and redemption.
Book you most want to read:
Infinite Jest by David Foster Wallace. I want to read this book; everyone I know has read this book; friends can't believe that I haven't read this book. I'll read it. I promise.
How you prefer to read:
I prefer to hold the actual book. At times I feel that I am the last person on earth that still does this. When I pull out a book on an airplane, I wonder whether I should reassure the person next to me that what I'm doing is normal--that it's just a book, not some bizarre weapon of terror.